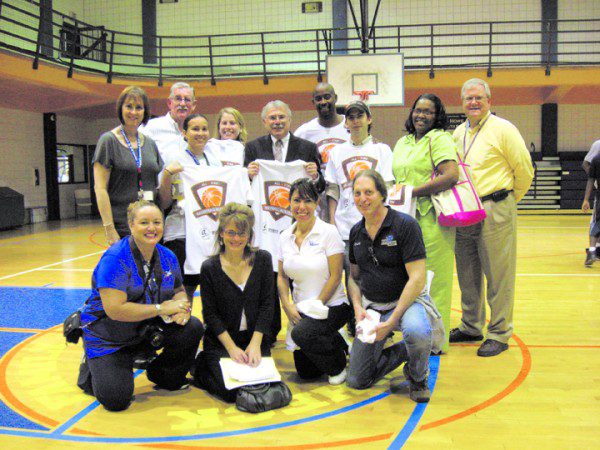 At-risk student program sponsored by Marlins Community Foundation and Miami-Dade Commissioner Sally Heyman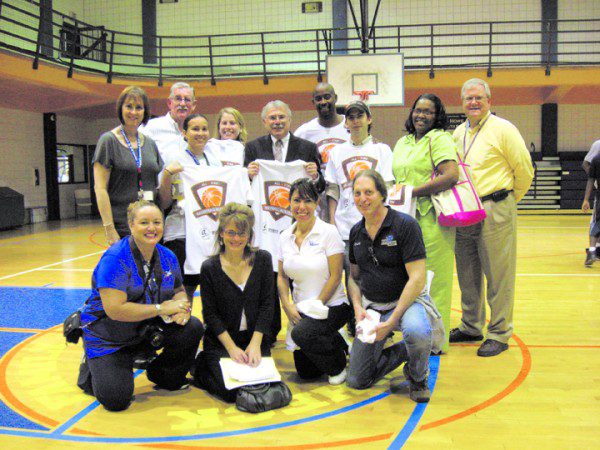 The Aventura Marketing Council's award-winning Education Committee, chaired by Eileen Glastein of Bnai Zion, has a long and strong history of providing monthly field trips for almost 100 at-risk students from their eight Dade Partner Schools. The November field trip in partnership with the All-Star Basketball Academy proved to be a very special one for the students as they met with former NBA star Kenny Anderson who spoke to them about sportsmanship, leadership qualities and the importance of staying in school.
Then it was time for some lessons in ball handling, as Anderson, Jason Gilliam-Alexander, Jon Hirsch and volunteers from All-Star put the kids through a series of fundamental basketball drills designed to improve ball handling, passing and shooting skills.
"I was a beneficiary of 'give back' programs where people lent me a helping hand, and I want to do the same in return," said Anderson. "That's why we created the All-Star Academy on Sundays at the MAR JCC from 9 a.m. – 1 p.m."
For more information on the All-Star Basketball Academy, visit all-starbaseketballcamp.com or call Jon Hirsch at 305-978-9433.