Wishing you could easily visit Europe after two years of a public health crisis that has made travel difficult? Then this Saturday, April 2, 8:00 pm event is a "don't miss," when Dance NOW! MIami (DNM) will bring a taste of Lisbon's vibrant cultural scene to their Program II of the season with special guests Portugal's Dança em Diálogos (DeD), in their Florida debut. Taking place at the Miami Theater Center, in Miami Shores the evening will include both a choreographic collaboration between the two companies, along with pieces from each separately.
Dance NOW! Miami had previously visited Portugal last June to collaborate and perform with contemporary ballet ensemble Dança em Diálogos as part of a Sister Cities exchange between Miami Beach and Cascais, and develop a new interpretation of DNM Co-Artistic Directors Hannah Baumgarten and Diego Salterini's Anusim, What is Hidden is Never Lost. The reshaped piece, now credited as well to DeD choreographer Fernando Duarte, will have its U.S. premiere on this April's program, with dancers from each company performing together. It is inspired by a rarely told story in Jewish history about the 1497 decree in Portugal forcing all Jews to be baptized as "New Christians." It includes an original score from long-time collaborator Federico Bonacossa and vocals from local Sephardic singer Susana Behar.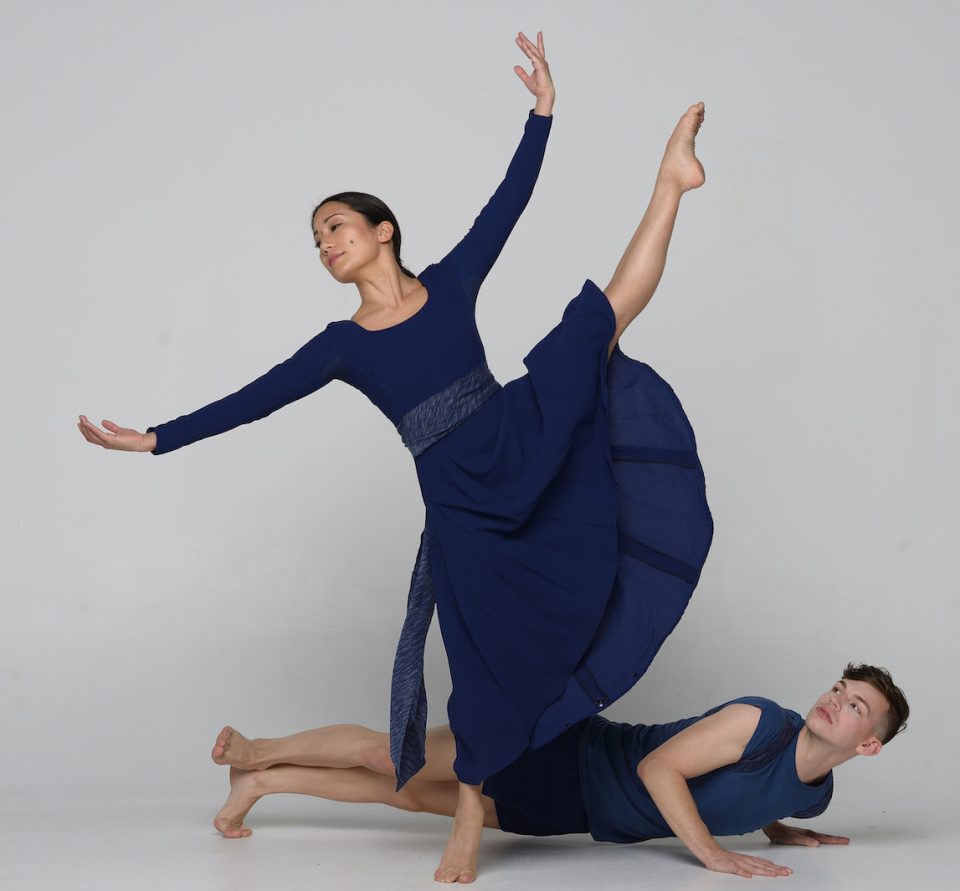 "We are so excited to share a Miami stage with our friends and colleagues from Dança em Diálogos, and to continue the artistic conversation that began last year," said Salterini. " Art always serves as a mirror of society and, in these challenging times, dance and shared performance can be a bridge and an inspiration."
The evening also features two contemporary ballet works by Duarte, performed by Dança em Diálogos. Não Canteis A Valsa (Don't Sing the Waltz), a U.S. premiere, is inspired by the work of Portuguese visual artist Helena Almeida, with music by legendary Portuguese composer Fernando Lopes-Graça. Prelude, a Florida premiere, is a duet performed to the timeless music of J.S Bach, played live by the South Beach Chamber Ensemble. Dance NOW! Miami has two of their own pieces on the program. The new work E/Motion, from Salterini, features video and live performance, and is a commentary on isolation and the need for human connection. Grace is a repertory work from Baumgarten that tells the moving story of the Biblical character Hannah.
During their week in South Florida, Dança em Diálogos will offer classes in public schools for youth throughout Miami-Dade County, as well as master classes for professional dancers at the Little Haiti Cultural Complex. For more information  visit www.dancenowmiami.org.
Tickets are all open seating and are $45 for the general public, $25 for Miami Shores residents and $15 for students, with IDs. Advance tickets can be purchased only at www.dancenowmiami.org/events/anusim. Face coverings will be required inside the theater at all times unless proof of full vaccination is provided. The Miami Theater Center 9806 NE 2nd Ave, Miami Shores, is fully wheelchair accessible, with adjacent on-street parking . To request materials in accessible format, or any disability accommodation, visit www.dancenowmiami.org or contact Dance NOW! at (305) 975-8489 and info@dancenowmiami.org.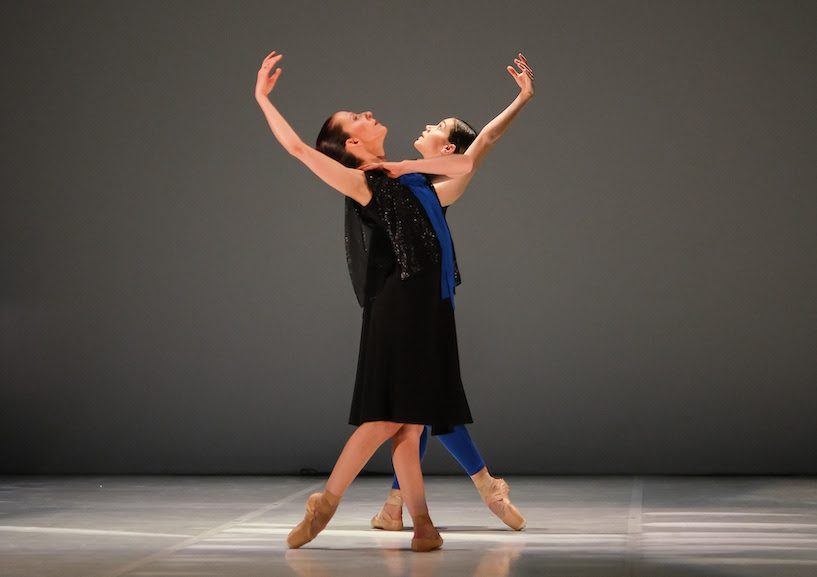 Other Dance NOW! 2020/21 season events include: April 10, Ekphrasis featuring the South Beach Chamber Ensemble, Miami Beach Botanical Garden; May 12 to 14, Program III with Limón Dance Company, Duncan Theatre/Lake Worth 5/12, Amaturo Theater/Broward Center for the Arts 5/13, Aventura Arts & Cultural Center 5/14; and June 13 to 17, World Dance Summer Intensive, Little Haiti Cultural Complex.
Dança em Diálogos was founded in 2018 in Lisbon under the Artistic Direction of Solange Melo and Fernando Duarte. The contemporary ballet company's mission is to contribute to the presentation of dance performances across Portugal. Seeking to respond to the challenges of contemporary culture, DeD has developed a choreographic platform that pursues the profound intersection between dance and other artistic disciplines, as well as between the multiple types of dance itself. The company also seeks to deepen the relationship with the public and diverse communities. For more on the company visit https://ddialogos.com.
Dance NOW! Miami was founded in 2000 by Artistic Directors Hannah Baumgarten and Diego Salterini. The company presents several major projects annually, including original work from the Artistic Directors, created individually and collaboratively. In addition, their Masterpiece in Motion series honors the rich legacy of dance through the reconstruction of historic works of ballet and modern dance from the 20th and 21st Century (from Doris Humphrey to Isadora Duncan to Gerald Arpino/Joffrey Ballet). Dance NOW! also presents branded, immersive, site-specific performances that takes place in museums, galleries and architectural sites called the Ekphrasis Project. Dance NOW! has collaborated with over 200 artists and organizations nationally and internationally and the company leads the South Florida dance community with initiatives such as the Daniel Lewis Dance Sampler, which celebrates Florida's established companies, and New Voices, presenting and mentoring contemporary choreographers from the national arena.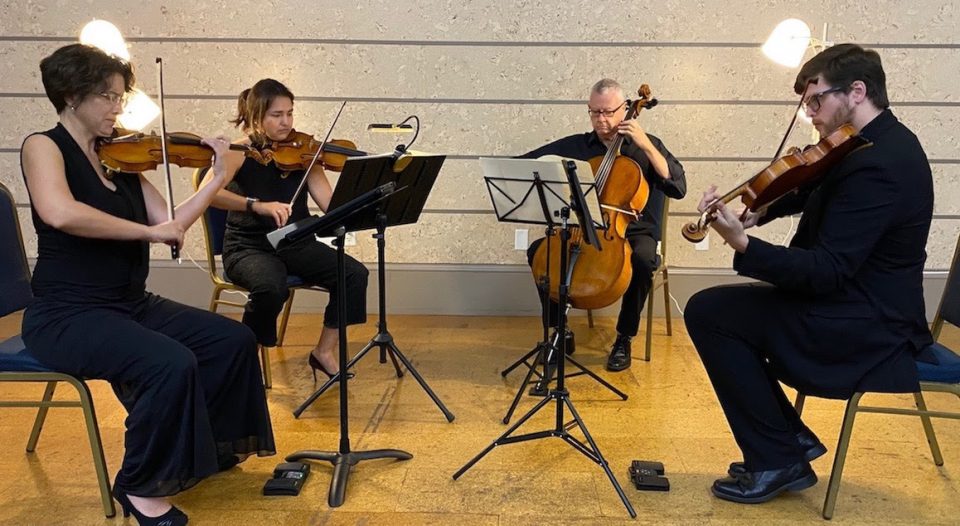 The company has been presented in sixteen states and on three continents, from Brazil to Mexico, Honduras to Italy and Portugal. With a strong commitment to education, Dance NOW! has reached over 35,000 children in South Florida alone through its in-school residencies, the World Dance Summer Intensive, the Dance NOW! Youth Ensemble, and performances throughout the community and from its home at the Little Haiti Cultural Complex. During the COVID-19 crisis, Dance NOW! led the dance community with the release of the Covid(eos), a series of dance video shorts, relevant to the moment and providing new content for its audiences while continuing its artistic mission.
Support for Dance NOW! Miami, and its performances, is provided in part by the National Endowment for the Arts, the Florida Department of State, Division of Arts and Culture; the Florida Council of Arts and Culture and the State of Florida (Section 286.25, Florida Statutes); the Miami-Dade County Department of Cultural Affairs and the Cultural Affairs Council, the Miami-Dade County Mayor and the Board of County Commissioners; the City of Miami Beach Cultural Affairs Program, Cultural Arts Council; Funding Arts Network; Citizens Interested in Arts; Florida Dance Education Organization; Miami Dance Futures; Miami ArtZine; the Samara Fund; Miami Beach Chamber of Commerce /Sister City Initiatives; the Greater Miami Convention and Visitors Bureau; the South Beach Group; KCC Productions; Akerman Law firm; Northern Trust Bank; the City of Miami Parks and Recreation Department and the Little Haiti Cultural Complex; and other donors. Dance NOW! is also funded by The Children's Trust. The Trust is a dedicated source of revenue established by voter referendum to improve the lives of children and families in Miami-Dade County. Dance NOW! is in residence at the Little Haiti Cultural Complex and at TAME Dance Academy, and is a resident company of the North Beach Bandshell.