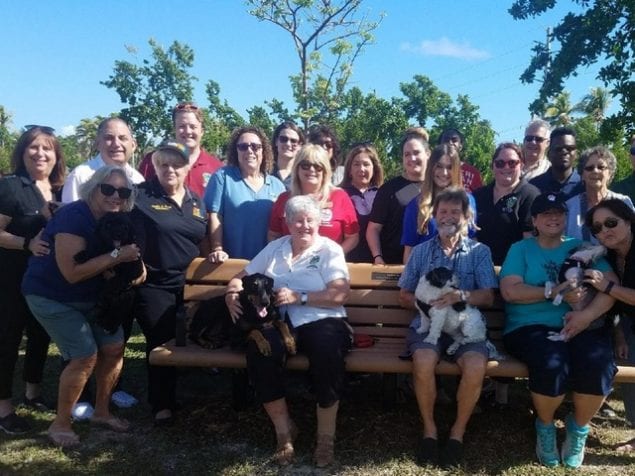 Commissioner Sally Heyman knew the best way to honor the memory of her longtime friend and employee, Norma Jay, was to dedicate a bench in Haulover's "Bark Park". Norma loved animals and the great outdoors, and daughter Lisa Jay noted, "When we were growing up, we had every kind of animal as a pet…you name it, we had it! And it was just fine with my Mom!". The Commissioner invited Norma's family, friends and community leaders who knew and loved her to the unveiling of the Norma Jay bench to honor her for her decades of public serve and friendship.
Haulover Park, located at 108th& Collins Avenue, is part of the Miami-Dade County Parks, Recreation and Open Spaces Department where the public is encouraged to celebrate the memory of a loved or mark a special occasion with a beautiful tree or bench in their favorite park.
For more information, visit www.miamidade.gov/parks/haulover.asp.