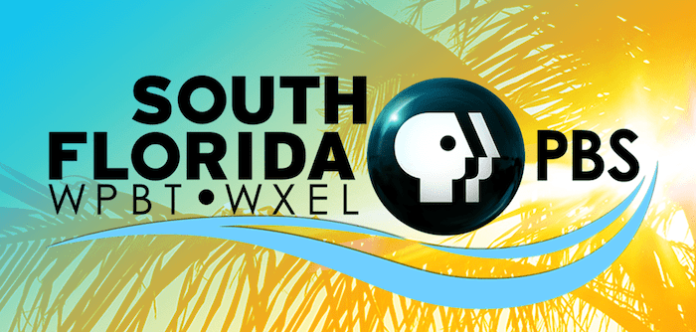 South Florida PBS (WPBT, WXEL & Health Channel) is pleased to share with the South Florida community several local and national program premieres focusing on education, arts and culture, drama and music during the month of August.
As schools begin to reopen, Your South Florida focuses on getting the students back in the classroom for the 2021-2022 school year. Tune-in as local education experts address concerns regarding COVID-19 on Sunday August 1st at Noon on WPBT, Saturday August 7th at 6:30PM on WXEL and Wednesday August 4th at 7:30PM on the Health Channel.
On the Town in The Palm Beaches, South Florida PBS' original production, launches a new episode which shines the light on African American cultures and communities within Palm Beach County. The new episode premieres on Tuesday, August 10th at 7:30PM on WPBT and Thursday, August 12th at 5:30PM on WXEL.
A Between the Covers one-hour special interview in partnership with The Library of Congress National Book Festival will take place on FB Live on August 25th at 8 PM with New York Times Best Selling author, Martha Wells creator of the popular Sci-fi series Network Effect.
Sing along to the following performances: Wicked in Concert, Joe Bonamassa: Live at the Ryman, An Intimate Evening with David Foster, Celtic Woman: The Best of and Classic Albums-Pink Floyd Dark Side of The Moon and many more!
South Florida PBS' Health Channel wants you to stay healthy and informed all summer long with its unique series, Doctor Q & A. Prestigious and nationally renowned medical experts cover a wide range of topics including mental health, back pain, cosmetic surgery, and much more. Tune in every day at 7:30 AM, 1:00 PM, and 7:00 PM on the Health Channel.
To learn more about any of the programs mentioned above or about our upcoming Science, Arts and Drama premieres, check out the South Florida PBS July Program Guide Here or visit www.southfloridapbs.org and check out our online schedule.
If you don't have access to South Florida PBS, you can livestream all our programs on our websites found in the links below:
WPBT Live streaming can be viewed here: www.wpbt2.org/live-tv/ WXEL Live streaming can be viewed here: www.wxel.org/live-tv/