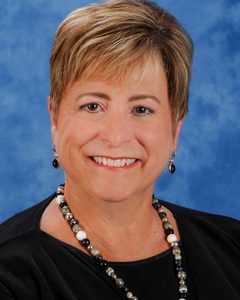 Dawn Javersack has joined Nicklaus Children's Health System as senior vice president and chief financial officer. In this role, she will oversee financial and capital planning, managed care, accounting, payroll, and property accounting for the health system — parent organization of non-profit Nicklaus Children's Hospital, its network of outpatient centers, a medical group practice and other affiliated entities.
Javersack has more than 25 years of financial leadership experience in non-profit hospitals and health systems, most recently serving as chief financial officer of Boca Raton Regional Hospital. Prior to that, she held progressive leadership positions in five other hospitals around the country. Javersack earned both bachelor's and master's degrees in business administration from West Virginia University.
"We are delighted to welcome Dawn to our health system family," said Matthew A. Love, president and CEO of Nicklaus Children's Health System. "She brings to our leadership team extensive experience in healthcare finance, which will be invaluable to us in advancing our focus on putting patients and families first."
Nicklaus Children's Health System (NCHS) is the parent organization of Nicklaus Children's Hospital, South Florida's only licensed specialty hospital exclusively for children. The 309-bed nonprofit hospital, known as Miami Children's Hospital from 1983 through 2014, was founded in 1950 by Variety Clubs International and is renowned for excellence in all aspects of pediatric medicine, with many programs routinely ranked among the nation's best by U.S. News & World Report.