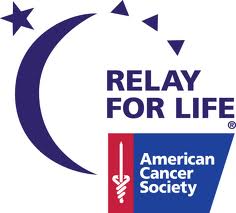 Miami Dade College's (MDC) National Historic Landmark Freedom Tower, 600 Biscayne Blvd., will glow in purple the evening of Saturday, June 2, and into dawn on Sunday, June 3, as part of the American Cancer Society's Relay for Life event at MDC in downtown Miami.
The iconic Freedom Tower at MDC is a beacon of hope for many important causes. It has been illuminated in brilliant colors to bring awareness to these important causes.
Relay For Life is a life-changing event that gives everyone in communities across the globe a chance to celebrate the lives of people who have battled cancer, remember loved ones lost, and fight back against the disease. At Relay events, teams of people camp out at local venues and take turns walking or running around a path.
Because cancer never sleeps, Relays are overnight events up to 24 hours in length. "Relayers" do not have to walk all night, but each team is asked to have a representative on the track at all times during the event.
Each year, more than 3.5 million people in 5,000 communities in the United States, along with additional communities in 20 other countries, gather to take part in this global phenomenon and raise much-needed funds and awareness to save lives from cancer.
For more information, please visit online at <www.relayforlife.org>. For more information about the MDC event, call 305-779-2843 or send email to <janey.mayville@cancer.org>.