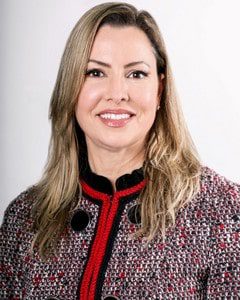 Florida Gov. Ron DeSantis has appointed Ismare Monreal to the Miami Dade College (MDC) District Board of Trustees. Monreal, a proud MDC alumna, was sworn in at a recent monthly board meeting.
Monreal is acting vice president and dean of students at Johnson and Wales University. She has more than 21 years of experience as a higher education administrator. Her areas of expertise include working with nonprofit organizations, student affairs, leadership development, admissions, and event planning. Previously, she was a senior legislative assistant at the Florida House of Representatives.
Monreal has volunteered with the United Way of Miami-Dade, Archdiocese of Miami Marriage and Family Ministry, and A Safe Haven for Newborns.
She earned an associate degree from MDC, a bachelor's from Florida International University and master's in business administration from the University of Phoenix.