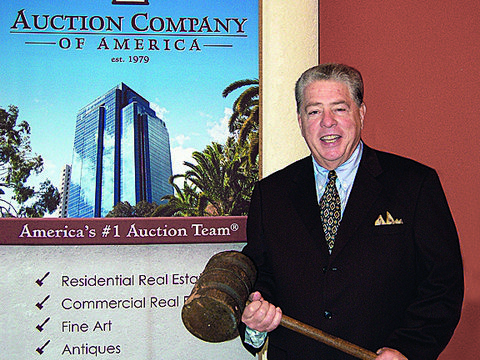 South Dade's Jim Gall, one of the nation's leading auctioneers, has been selected as the auctioneer for the 35rd Biscayne Bay Gala, Oct. 25, at the Jungle Island Treetop Ballroom.
During the gala, the Biscayne Bay Kiwanis, one of South Florida's largest and oldest Kiwanis clubs, will honor Lauren Book, founder of Lauren's Kids — an organization dedicated to preventing childhood sexual abuse — as the recipient of the Club's 2014 Michael Shores Citizen of the Year Award.
The award is named for Michael Shores who, as a philanthropically minded attorney, made numerous contributions to the Miami-Dade County community throughout his life.
The event begins at 6 p.m. with a cocktail reception and silent auction, followed at 7 p.m. by a dinner and live auction.
"We know Jim is highly sought after, so we're excited he'll be running the auction," said Todd Paton, gala chair and incoming president of the Biscayne Bay Kiwanis Club. "Nobody conducts a more lively and enjoyable auction than Jim Gall."
Gall, president of Auction Company of America, recently has been featured in the New York Times and on ABC's Nightline.
The Biscayne Bay Gala silent and live auctions will feature a wide variety of sought-after items such as vacations, cruises, sports memorabilia, dining certificates to some of South Florida's leading restaurants and fine art.
"There's something for everyone's taste at the gala auction," said Gall, who has more than a quarter century of auction experience. "Not only will everyone have a great time at this gala, they'll honor Lauren Book and they'll also be supporting a great cause — assisting disadvantaged youth throughout Miami-Dade County."
For more information on table purchases, event sponsorship, or program advertising, contact the Kiwanis Club at 305-814-2225 or gala@biscaynebaykiwanisclub.org.