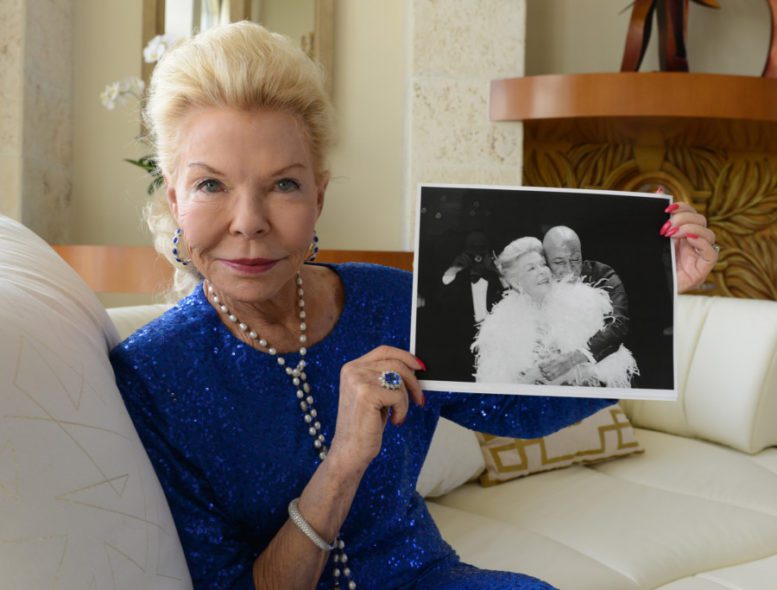 Chapman Partnership has named Lois Pope as the first recipient of the Trish Bell Lifetime Achievement Award for her commitment and contributions to the South Florida community.
The Trish Bell Lifetime Achievement Award honors and recognizes individuals in South Florida who inspire and motivate the people around them to achieve a greater vision of hope and opportunity for those most in need. Just as Trish Bell has led with determination, courage, introspection and faith, the awardeealso is a thoughtful, collaborative and passionate leader in the pursuit of improving the quality of life and well-being of others.
Lois Pope has positively impacted the lives of individuals at the local, national and international levels. She has established three different organizations dedicated to helping those in need and improving the lives of the voiceless and vulnerable in our society including the Lois Pope LIFE Foundation, Inc., Leaders In Furthering Education (LIFE), and the Disabled Veterans' Life Memorial Foundation.
"I am deeply honored to be chosen as the first recipient of this award," Pope said. "When I was just a little girl, my parents taught me that doing good is as important as doing well. I have always strived to live my life according to this principle by advocating for and supporting the voiceless and vulnerable in our society. To be able to do this work in my adopted home of South Florida has been especially meaningful."
Recipients must demonstrate leadership, vision and inspire the future leaders of our community and help maximize their full potential, demonstrate impact throughout our community and lead through example.
"We are thrilled to honor Lois Pope as the first-ever Trish Bell Lifetime Achievement award recipient," Trish Bell said. "Her lifelong dedication, contributions and heart-felt commitment to South Florida inspires all of us to strive to serve the betterment of our community. Lois embodies the mission of hope and empowerment that Chapman Partnership has provided to the more than 100,000 homeless men, women and children who have been admitted to our two centers since 1995."
Pope will be honored at seventh annual "Take A Walk in Her Shoes," a celebration of Miami's top women philanthropists and community leaders that includes a vintage fashion show and luncheon. The event will take place on May 26 at the JW Marriott Marquis. This year's honorees include Hilarie Bass, Betty Brandt, Criselda Breene, C.L. Conroy, Teresa Foxx, Christy Martin, Terri Shikany, Susannah Shubin and Teri Williams. The event will be emceed by CBS Miami's Lisa Petrillo.
Event and Table Sponsorships are available. For more information contact the Development Team at womenade@chapmanpartnership.org or call 305-329-3081.
Since 1995, Chapman Partnership has had more than 100,000 admissions including 20,000 children in Miami-Dade County and a 64 percent success rate of moving homeless men, women and families to self-sufficiency. Chapman Partnership operates two Homeless Assistance Centers with 800 beds located in Miami and Homestead. It helps the homeless by providing a comprehensive support program that includes emergency housing, meals, health, dental and psychiatric care, day care, job training, job placement and assistance with securing stable housing. Chapman Partnership is the private sector partner of the Miami-Dade County Homeless Trust.