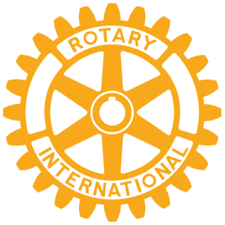 The Rotary Club of Miami, proud Trustees for the Thomas Brown McClelland Trust, has selected 75 recipients for the Trust's 2022-23 scholarships.  The Fund, established in 1980, was created upon the passing of Rotary Club of Miami member Thomas Brown McClelland.  McClelland was a horticulturist with the U.S. Department of Agriculture and provided funding for the Trust in his will.  He felt that being a physician was a very worthy profession and he wanted to help aspiring students with the cost of their education. 
To be eligible for the scholarship, students must have graduated from a Miami-Dade high school, public or private, and either be in or entering an AMA accredited medical school.  A completed application and an interview with Rotary Club of Miami members is part of the process.  There is no requirement that the funds be repaid, however, many have chosen to do so and others repay their scholarship in the form of service to their community and the world, something that McClelland hoped would happen.
This year's awards, in amounts of $2500, $3500 and $4,000, totaled $252,500 were distributed between75 recipients.  Recipients are attending schools all over the United States, but the majority are in Florida medical schools:  Central Florida (1), Nova (1), University of Florida (2), University of Miami (6), University of South Florida (1) and Florida International University (51)
Since 1983, over $7.7 million in scholarship funds have been distributed from the Thomas Brown McClelland Trust benefiting almost 825 individuals.  These recipients have now become part of the TBM Alumni family and in recent years have contributed over $177,000 back to the Trust to help those following in their footsteps.  Alumni receive newsletters sent twice a year and learn about the professional and community service activities of their fellow recipients.
Any student, having graduated from a Miami-Dade County high school, interested in attending medical school upon college graduation should look for the application and additional details online in November on the Rotary Club of Miami website:  www.miamirotary.org.  The Rotary Club of Miami, now in its 106th year, considers the Thomas Brown McClelland Trust an essential part of the Club's service to the community.