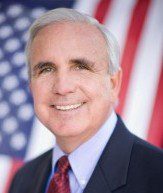 Miami-Dade County Mayor Carlos A. Gimenez has designated Christina White as the director of the Miami-Dade County Elections Department (Elections) effective May 31, 2016.
The current Supervisor of Elections, Penny Townsley, will retire after a long and distinguished career. Through the transition period, White will be responsible for the day-to-day operations of the department.
"I am confident Ms. White has the experience and expertise needed to successfully lead the Elections Department as we enter into the 2016 Presidential Election year," Mayor Gimenez said. "She has held multiple positions in Elections since 2009. I look forward to continuing to work with her and the Elections team."
In 2013, White was promoted to the position of Chief Deputy Supervisor of Elections, which she presently holds. She assists Supervisor Townsley in operating the largest and most complex elections organizations in the State of Florida with an annual budget of $27 million.
White has overseen the operation and management of 783 precincts, 587 polls, 25 Early Voting locations, and up to 10,000 poll workers, ensuring that the department is complying with statutes, ordinances, and legislation. White has assisted Townsley in successfully administering three countywide and 49 municipal elections, implementing the county's first electronic voter check-in system, upgrading existing absentee ballot processing equipment to accommodate increased demand for absentee ballots, finalizing countywide reprecinting, and increasing participation in the Department's Supervised Voting Program by 50 percent.