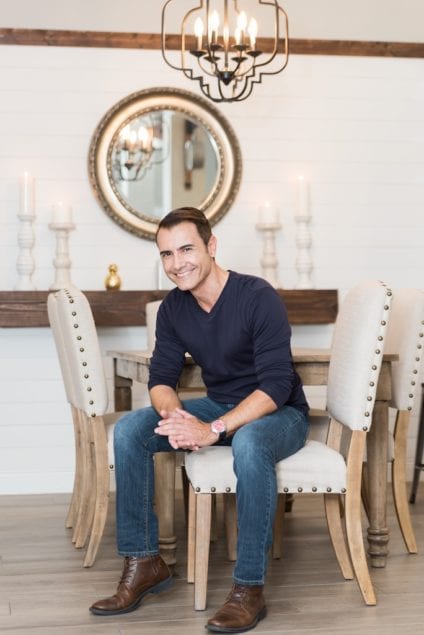 The Miami Home Design and Remodeling Show returns to Mana Wynwood Convention Center, 318 NW 23 St., Labor Day Weekend (Aug. 30-Sept. 2) showcasing to homeowners and trade the latest trends, products and services related to residential and commercial remodeling and décor.
The Miami Home Show will highlight familiar "Faces of South Florida." Although technology has allowed people to find everything they need online, the need to interact directly with products and the experts who represent them, is still key when making purchase decisions. Guests will find hundreds of exhibitors within 150,000 square feet exhibition space.
The four day show also will feature areas and seminars that will inspire show-goers to jumpstart their own home improvement projects. Martin Amado, design expert and TV host of SoFlo Home Project will present a seminar titled "One-Day Room Makeovers: How to Get the Designer Look for Less," adapted from his recently published book with the same title.
The Home Show will offer a special price, pre-show admission and book package on its website. Plus, following each of Amado's seminars, guests can enter for a chance to win a free, one-hour design consultation. Visit the Home Show website for details.
By way of submission process, four South Florida interior designers have been selected to design a room vignette inspired by local TV news personalities. Well in advance of the show, each designer met with his/her celebrity "client' to find out their favorite colors and materials, dream retreat, favorite vacation spot and more. The Designer Rooms for the Stars will be revealed to each personality on Labor Day Weekend.
"I am honored to be selected as a premier designer for the Miami Home Show," said Debbie Travin, owner and lead designer of DLT Interiors. "It's an amazing opportunity to showcase my work and at the same time, help exhibitors visualize how to put together a beautifully unique and stylish room using multiple different vendors and sources. I don't want to give away my design aesthetic, but I can say it will be a perfect choice for living in South Florida."
The four featured Interior Designers and respective matches are: Michael Zavala of Zavala Concepts for Santi y Laurita of MIX 98.3 (Univision 23); Debbie Travin of DLT Interiors for Roxanne Vargas of NBC 6 South Florida; Francy Arria of Max Space Design and Décor for Jennifer Correa of CBS 4 Miami; and Roberta Black for Liane Morejon of WPLG Local 10.
The Miami Home Show also will offer home organizing workshops in English and Spanish:
"Closet Envy: How To Organize Like The Pros" presented by Beth Levin, Closet Queen who is a Golden Circle member of the National Association of Professional Organizers (NAPO) and has been featured on HGTV's Mission: Organization;
"Organize Your Space: Harmonize Your Life" (Spanish) presented by Julia Alzate, TV and YouTube design expert/influencer who has been featured on Despierta America, El News Café and Radio Caracol, and
"Design on a Dime" with Jasmine Nicole, home and garden lifestyle vlogger.
Show hours are: Friday, 4-9:30 p.m.; Saturday, noon-9:30 p.m.; Sunday, noon-9:30 p.m., Monday (Labor Day), noon-7:30 p.m.
Ticket available online at https://tickets.completeticketsolutions.com/HOME2/ONLINE/default.asp?_ga=2.7869431.415012317.1564349901-1435038753.1564349901.
For more information visit www.homeshows.net.