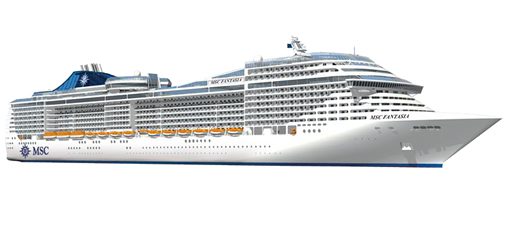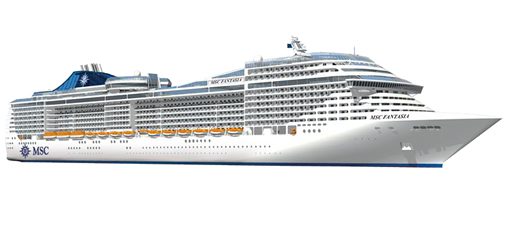 MSC Cruises will be bringing its newest ship, MSC Divina, to its newest departure port — PortMiami — beginning in the fall of 2013.
When MSC Cruises begins its inaugural season homeporting at PortMiami, MSC Divina, which became the 12th ship in the MSC Cruises fleet in May, will sail a series of itineraries featuring Caribbean destinations.
Named in honor of MSC Cruises' "godmother," Italian film icon Sophia Loren, MSC Divina features the exclusive MSC Yacht Club ship-within-a-ship concept found on the line's two other Fantasia-class ships, MSC Fantasia and MSC Splendida.
"We're very excited to kick off our new relationship with PortMiami with the newest of our Fantasia class flagships," said Richard E. Sasso, president and CEO of MSC Cruises (USA) Inc.
"In addition to enjoying the sophisticated design, international entertainment, Mediterranean cuisine, exotic MSC Aurea Spa and international experience that are the hallmarks of MSC Cruises, guests will now have the opportunity to depart from Miami to enjoy the MSC Yacht Club private haven of luxury suites that previously had only been available on European sailings," Sasso said.
"We look forward to the arrival of the MSC Divina to PortMiami," said Miami- Dade Mayor Carlos A. Gimenez. "We are honored to have MSC as a new cruise brand at our port and appreciate the positive economic impact the company will have on our county."
Miami-Dade County Commissioner Rebeca Sosa, chair the Miami-Dade Board of County Commissioners committee overseeing the seaport, joined Commission chair Joe A. Martinez in welcoming MSC Cruises and its newest vessel to South Florida.
"MSC brand is known worldwide for its sophisticated, international service," Commissioner Sosa said. "The MSC Divina will offer cruise passengers sailing from PortMiami a very special vacation experience."
Port director Bill Johnson said the MSC Divina is a great addition to the port's fleet. "What a fantastic way to introduce a new brand to our port than with its newest vessel," he said.
With 1,751 staterooms hosting 3,502 guests (double occupancy) on the 139,400- ton ship, MSC Divina will be the largest ship in the MSC Cruises fleet.
Like her sister ships, MSC Divina will feature the exclusive MSC Yacht Club. With 69 suites in this "ship-within-a-ship," guests indulge in comfort and convenience, from their own personal butler to complimentary wines and spirits available any time of the day in the MSC Yacht Club's exclusive lounges and pool area. This oasis of tranquility includes several private venues, including Le Muse panoramic restaurant, Top Sail Lounge, pool and relaxation area as well as private access to MSC Aurea Spa.
All MSC Divina guests have access to three restaurants and a Tex-Mex alternative dining restaurant, Acqua Park (with 150 fountains and water jets, whirlpools and pool bar), MSC Aurea Spa with Balineseinspired treatments, children's and teen areas, interactive 4-D Cinema, virtual Formula 1 auto racing, acclaimed international entertainment in the 1,603-seat Pantheon Theatre and much more.
Among the new features on the ship are an Infinity Garden Pool and "beach zone" in the aft, with spectacular views of the ship's wake, and cutting-edge technical advancements that assure less environmental impact.
For more information about MSC Cruises, visit online at <www.msccruisesusa.com>, call 877-665-4655, or contact a local travel professional. For more information about PortMiami visit <www.miamidade.gov/portofmiami>.