One of Miami's most impactful educationfocused nonprofits soon will benefit from the leadership of one of the city's most successful businesswomen, as Tere Blanca begins her term as chair of the City Year Miami Board of Directors.With chapters in 24 cities across the U.S., City Year partners with public schools to help keep students in school and on track to graduate.
City Year is driven by a committed corps of members and volunteer leaders who tutor, mentor and serve as role models in the community. City Year Miami launched in 2008 with the goal of placing full-time, trained young adults in Miami-Dade County Public Schools, where they provide individual attention to students. It has since grown to become the nation's fifth-largest City Year site. The 2013 City Year Miami program involves 203 corps members serving approximately 3,000 students at 17 Miamiarea schools. Plans are currently underway to expand City Year Miami's impact to 300 corps members serving students at 30 schools annually.
"We are tremendously fortunate to have Tere Blanca leading our board in Miami," said Michael Brown, co-founder and CEO of City Year. "Her remarkable combination of business acumen and passionate civic commitment will help City Year Miami grow so that it can help more students and schools succeed."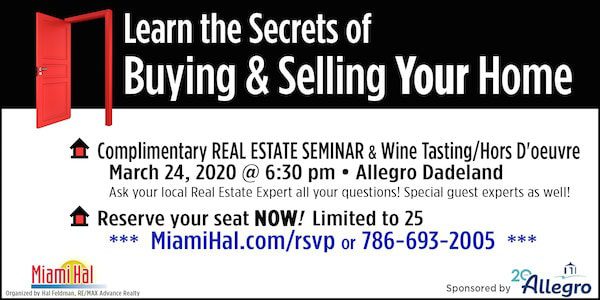 Blanca, who serves as president and CEO of commercial real estate brokerage and advisory firm Blanca Commercial Real Estate, will continue the momentum of her predecessor, former board chair and City Year Miami co-founder Brad Meltzer.
"For many students, City Year Miami corps members are the only reliable resource to turn to," Blanca said. "With City Year's involvement, struggling schools have the necessary power to support the growing number of students who need a little extra attention. City Year Miami's staff and volunteer leaders have done a tremendous job growing the organization over the past five years. I am hopeful that we can expand our reach even further over the next five years."
Now entering its sixth fiscal year, City Year Miami has more than tripled its annual operating budget since launching. More than one-third of these dollars come from private philanthropic sources who see value in helping the nonprofit expand its reach into the public school system.
"City Year Miami's impact extends far beyond educational enrichment, helping to break the cycle of poverty and enhancing quality of life in our community," said Saif Ishoof, executive director of City Year Miami. "As one of Miami's preeminent business leaders, Tere understands the relationship between education and economics. Our city's ability to continue attracting new investment, new companies and new residents hinges on our ability to provide an exceptional education to our children."