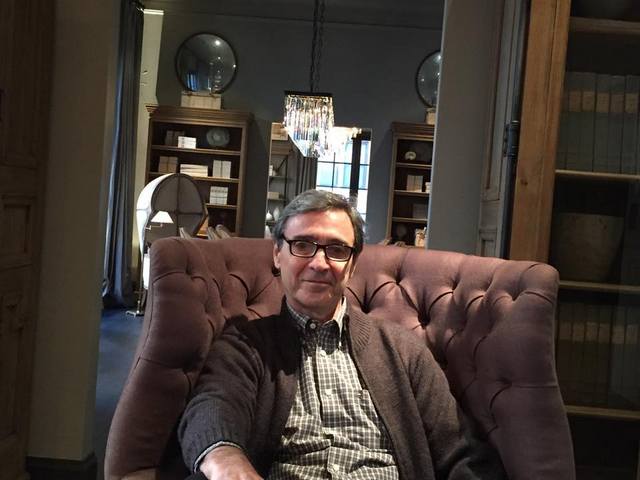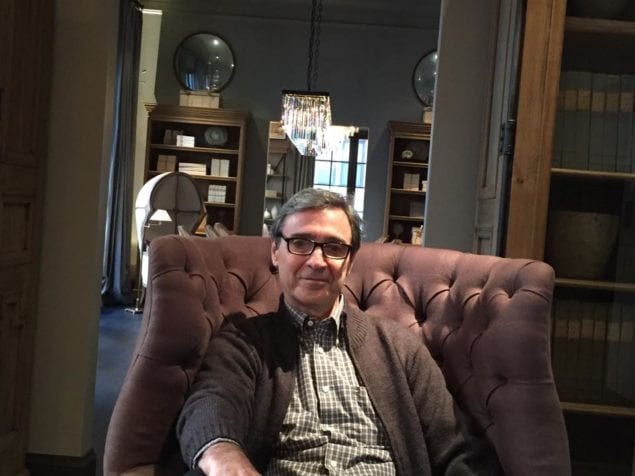 For the first time in nearly 10 years, Renato Meziat has made an appearance in Miami in conjunction with his solo exhibition, "An Intimate Silence," in celebration of Jorge M. Sori Fine Art 25th anniversary. The VIP event held at Jorge M. Sori Fine Art in Coral Gables coincided with Coral Gables's famed Gallery Night Friday, Nov. 4.
"An Intimate Silence" features a curated selection of Meziat's latest works including seascapes never before seen in the U.S., and will run through Dec. 22.
"I am extremely honored to present my latest work at the Jorge M. Sori Fine Art Gallery as a solo exhibit," Meziat said. "This is my first time back in Miami in almost 10 years, and I am so proud to share in the celebration of this long-standing partnership with Jorge M Sori Fine Art. Much of the inspiration for these pieces stems from my childhood travels through Rio de Janeiro."
Meziat has been acclaimed as a member of the exclusive group of Latin American Realists that have advanced the category for the last thirty years. Other masters of realism include the late Claudio Bravo and Julio Larraz. Meziat's works have been centerpieces of many key Latin American art auctions at Sotheby's and Christie's in New York, often selling over market price. This is an incredible opportunity to see these incredible works up close.
"Meziat's work bestows a powerful meditative exchange between the real world and the one of illusions," said Jorge M. Sori, proprietor of Jorge M. Sori Fine Art. "Meziat manages to blur our perspective of reality by creating a visual phenomena, that truly disputes the old proverb that seeing is believing."
Born in Rio de Janeiro, Meziat first came to the U.S. to study music at the acclaimed Berklee College of Music in Boston. He soon discovered that he had a natural aptitude for painting, leading him to switch career focus from music to art. His incredible technical ability to create a perfect picture image was influenced by artists of the New Latin America Realism that emerged in the 1970s. Meziat has added his distinctive brand of Realism to this category by incorporating common objects into his dramatic still lifes, such as fruits, vegetables, and cloths to name a few.
For more information on Renato Meziat visit www.renatomeziat.com.
Located at 2970 Ponce de Leon Blvd. in Coral Gables, Jorge M. Sori Fine Art specializes in Latin American Masters such as Wifredo Lam, Fernando Botero and Tomás Sánchez, among others. The gallery also is well regarded for its selection of contemporary Latin American art.
For more information, visit the website at Jorgesorifineart.com or call 305-567-3151.