Sunny Isles Spice
Newport Beachside Hotel & Resort's Kitchen 305 will be offering a Miami Spice menu for dinner every night except Wednesday (Famous Lobster Madness Night) and Saturday. The Spice offerings will feature Bacon Wrapped Dates Stuffed with Manchego Cheese, Short Rib Empanadas, Cornish Hen Casserole with Truffle Oil, Seared Duck Breast and much more. Dessert is a must with irresistible options including Guava and Cream Cheese Cream Brulee Served with Wild Berries; Thousand Layers with Dulce De Leche, Puff Pastry, Toasted Almonds, And Wild Berries; and a Chocolate Flower Pod Made with Graham Crackers, Cheesecake Filling, And Cocoa Powder.
Menus: http://www.miamiandbeaches.com/restaurant/kitchen-305/109468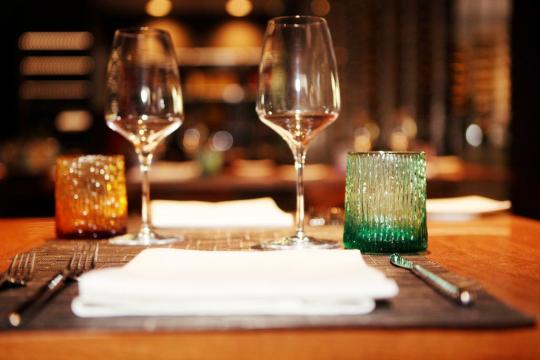 Italian Spice: No Passport Required

Toscana Divino is celebrating Miami Spice with authentic Italian prix-fixe lunch and dinner menus that will leave Miami wanting more. Executive Chef Andrea Marchesin and Chef de Cuisine Stefania Marin incorporated traditional and modern Italian cuisine when creating the menu, which has different varieties of fresh seasonal vegetables, seafood, pasta, and meat. Menu highlights include Piselli e Capesante, Gnocchi al Coniglio and Carbonara di Mare. The Italian staff and ambience will leave guests with a genuine Italian experience.
Menus: http://www.miamiandbeaches.com/restaurant/toscana-divino/109783
Dinner and A Show with Extra Spice
The National Hotel, the Art Deco treasure in the heart of South Beach, announces new brunch, lunch and dinner menus for Miami Spice. Those dining Thursday through Sundayevenings will be treated to live entertainment featuring talented vocalists who mesmerize audiences with their rich renditions of both modern and classic hits. The Mediterranean countryside inspired menus will be served in the beautiful Tamara's Bistro, which has indoor seating sunlit by two story windows and has beautiful mosaic tiles on the ceiling, and outdoor seating. The restaurant's exterior patio overlooks Miami Beach's longest infinity-edge pool nestled amongst native palms, bougainvillea and tropical foliage.
Menus: http://www.miamiandbeaches.com/restaurant/the-national-hotel–tamaras-bistro/113903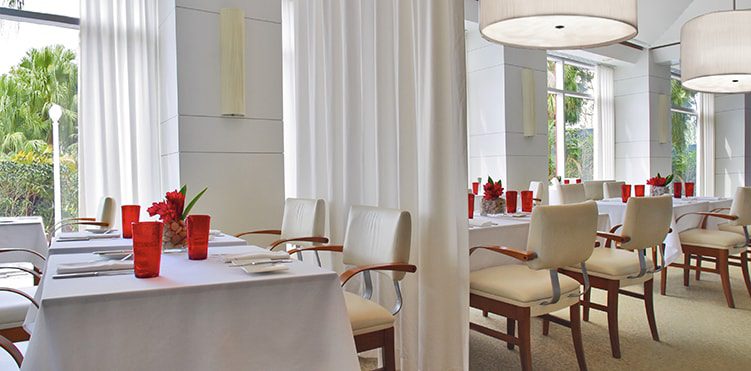 Lunch Spice by the Lagoon

La Riviera at Pullman Miami Airport hotel is celebrating Miami Spice with a decadent lunch menu that combines new American cuisine with Latin influences. The menu draws from Miami's culture with the use of tropical fruits like mango, coconut, pineapple and passion fruit.  Lunch will be served with views of lush tropical gardens and the beautiful Blue Lagoon.  Chef John Gray's unique menu includes two options for each course which includes an appetizer, entrée and dessert.
Menus: http://www.miamiandbeaches.com/restaurant/la-riviera-at-pullman-miami-airport/101313
Veggie Spice
Soul Tavern is where healthy comfort food and good vibes live together in harmony in Sunset Harbour. The diverse menu appeals to the health conscious and the self-proclaimed "foodie." The restaurant will offer both lunch and dinner menus in celebration of Miami Spice. The menu is centered around the five Chinese elements of Wood, Fire, Earth, Metal and Water to help balance the body, mind and soul.  It includes signature dishes such as Mango Avocado Tartar, Hemp Crusted Edamame Cakes, The Five Element Pizza, Soulful Ramen, And Impossible Mousse.
Menus: http://www.miamiandbeaches.com/restaurant/soul-tavern/121663
The Spice of Española Way
Mare Mio is located on the newly renovated historic street, Española Way. Guests can stroll down the street and enjoy a three-course menu for Miami Spice during lunch and dinner seven days a week. Serving dishes such as Salmon Tartar, Wild Mushroom Ravioli, Grilled Flat Iron Steak and Fresh Fish of the Day, the restaurant has offerings for all palates.
Menus: http://www.miamiandbeaches.com/restaurant/mare-mio-restaurant/119550