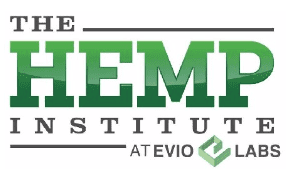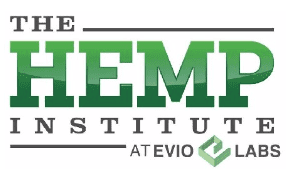 The Hemp Institute at EVIO Labs Florida, Florida 1stISO 17025:2017 accredited hemp testing facility, including a recent expansion to combine for over 16,000+ square feet of testing and research labs, announced today the strategic partnership with the innovative research group, Endocanna Health, to focus on the research and efficacy of hemp and hemp derived products, and their cumulative effects on the human body, based on individual patient DNA.
At the forefront of innovation, The HEMP Institute in collaboration with Endocanna Health will utilize Single Nucleotide Polymorphisms, pronounced "SNIPS", in DNA to detect biological similarities or differences among people. These SNPs will be used to identify and correlate the most up-to-date research for specific genotypes. In addition, Peer-Peer reviews and efficacy trials will be supported, tracked, and analyzed via MJ Buddy, a tracking and efficacy software tool developed specifically for the medical cannabis and hemp industry. MJ Buddy is publicly available for all physicians, patients and research institutes by download in Apple iTunes and Google Play stores bringing the power of cannabis to the palm of your hand. Tracking everything from bio markers, dosages, and feedback utilizing individual DNA profiles creating a complete and HIPAA compliant ecosystem for patient and product research.
"We're pleased to collaborate with The Hemp Institute in this synergistic approach for building hemp-based therapeutic efficacy models.  Our goal at Endocanna Health is to identify and optimize cannabinoid-based therapies based on an individual's DNA while mitigating potential side-effects as well as adverse effects and drug interactions.  The Hemp Institute's hemp DNA validation along with their peer-to-peer efficacy feedback will provide key data to support our mission to facilitate the highest quality, consistent, personalized, genetically-aligned cannabinoid products." – Len May, CEO Endocanna Health.
According to executives, this partnership comes at a time of much needed research and product efficacy for doctors and patients who are looking at utilizing hemp derived products over prescription pills. "Partnering with Endocanna Health allows us to utilizeunique technology at TheHEMP Institute, allowingus to see into a patient's DNA the same way our labs see into the chemical profiles of different products. Hemp in its various formsaffect each patient differently and thiscollaborative effort will be a game changer for the industry. Allowing us to remove the guesswork for patients, providing a unique personalized wellness approach and increasing the standard of living for patients," saidChristopher Martinez, Co-founder and President The HEMP Institute at EVIO Labs in Florida.