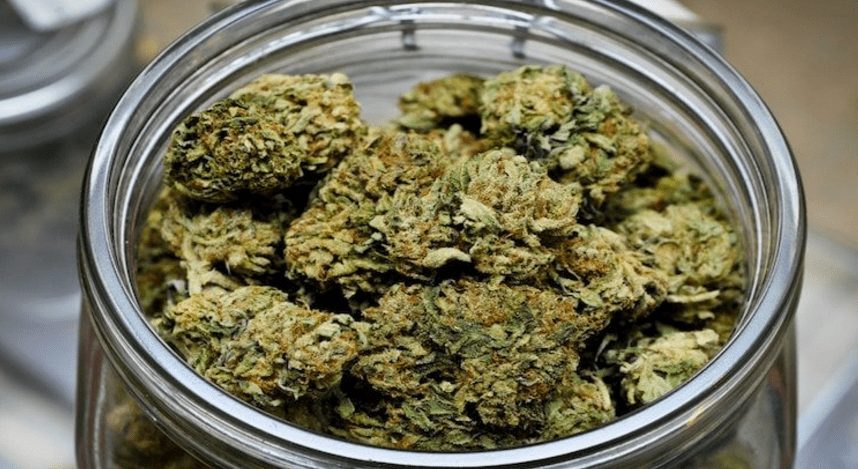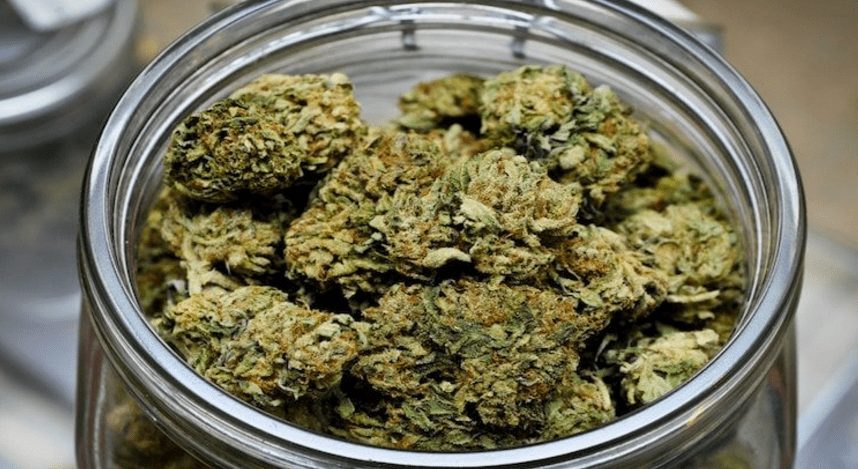 Republished with permission from Weed News; Read the original article HERE.
Marijuana is legal in eight states and the District of Columbia, and medical marijuana is legal in nearly 30 (although often under quite restrictive regulatory schemes). Between the two, legal weed is generating total annual sales of between $4 billion and $4.5 billion.
But legal marijuana sales are dwarfed by sales in the black market, which according to a recent report in Marijuana Business Daily, accounts for about ten times the size of the legal market, or about $45 billion to $50 billion.
That's still only about half the size of the legal beer and tobacco market, and it's more than it might be when legalization ultimately drops prices, which most observers expect. Nevertheless, it is nothing to sneeze at, and it puts marijuana well ahead of some major American economic sectors. Here are ten products or services already being surpassed by pot, with the first five being smaller than the legal market and the second five being smaller than the estimated overall market, including both licit and illicit markets. Some of these industries could hope for synergistic effects, though.
1. Girl Scout cookies
Thin Mints are the hands-down winner when it comes to Girl Scout cookies, accounting for 25% of all sales, but that's only around $200 million. All told, Americans shelled out $776 million for the treats last year. That's a lot of cookies, but that's less than one-quarter of the size of the legal pot market.
2. Tequila
Shots with lime and salt, margaritas, Tequila sunrises… Americans gulp down a huge volume of the Mexican agave concoction every year, but the $2.3 billion in annual tequila sales is only half the size of the legal marijuana market. Of course, tequila is only a fraction of the alcohol industry, which still rocks compared to weed. Beer sales alone are more than $100 billion a year.
3. Music streaming services
Who doesn't love music and want it handy on all their devices? Music streaming services such as Spotify, Pandora, Apple Music, and Amazon Music Unlimited are big, big, big, but at about $2.5 billion in annual sales, only half as big as legal weed.
4. Erectile dysfunction medication
Viagra and Cialis can't stand up against legal marijuana, either. There's a huge potential market out there, with an estimated 52% of men experiencing erectile dysfunction at some point in their lives, but annual sales for the two drugs combined is still only $2.7 billion.
5. Frozen pizza
From Tombstone to California Pizza Kitchen, take-home store-bought frozen pizzas are a traditional favorite of millions of Americans. And now, we're finally reaching sales parity with legal pot. Frozen pizzas account for $4.4 billion in sales each year, very near the amount spend on legally purchased marijuana.
6. Ice cream
Retail ice cream sales come to $5.1 billion a year, just barely exceeding the high-end estimate for legal pot sales, but barely one-tenth the size of the estimated black and legal marijuana markets. That's still a lot of scoops, though.
7. Movie tickets
Let's go to the movies! Even though movie tickets aren't exactly cheap, people still pay for that theatrical cinematic experience to the tune of $11.1 billion in ticket sales per year (not counting snacks). That's only about a quarter of the size of the overall pot market. Being stoned on weed could make some of those lame loser movies more palatable.
8. The NFL
Pro football is a monster, dominating sports TV, radio, and internet for half the year and generating $13.3 billion in annual revenues. At the rate legal marijuana markets are expanding (just wait for California!), legal pot sales alone could surpass NFL revenues within just a few years, and the total estimated market is more than three times what the league is bringing in.
9. Gambling
Pot is bigger than Vegas? Yep. And Reno and Atlantic City and all those casinos everywhere combined. Make no mistake — gambling is big business, with Americans burning through $34.6 billion a year, according to the American Gambling Association, but Americans are burning through even more weed, and we'd wager that's going to go up, too.
10. Daycare for kids
Daycare for kids isn't exactly inexpensive and it's an issue for millions of American working families. According to IBISWorld's market research, that's a $48 billion hit on the family budget. It's an awful lot of money. It's also more or less the amount Americans are spending on pot right now.