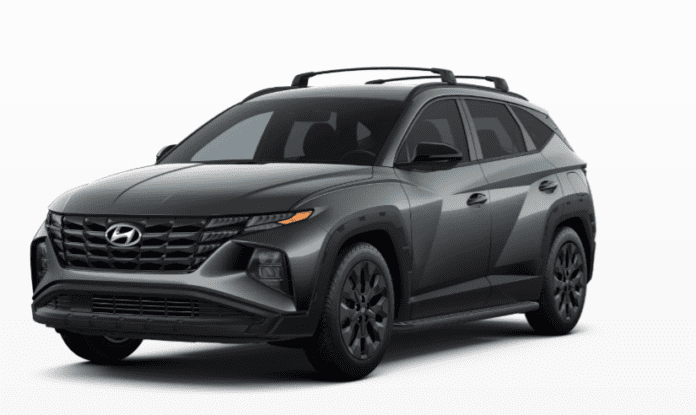 Starting at $32,000, the 2022 Hyundai Tuscon XRT is still one of the favorite SUVs of the year.
When it was introduced, it was a new addition of a rugged trim with a bold new look for Hyundai enthusiasts.
Under the hood, it's got a thoughtful package: This SUV comes standard with a 187-horsepower 2.5-liter 4-cylinder engine. The Tuscon delivers 26 miles per gallon in the city and 33 miles per gallon on the highway and 29 miles per gallon combined.
The exterior styling is different from standard Tucson models, including XRT-exclusive wheels and special dark exterior elements. The Tucson XRT trim builds upon the Tucson SEL with a convenience package available on internal combustion models with or without Hyundai's exclusive HTRAC AWD. The Tucson XRT FWD is $32,625, and the XRT AWD is $34,125, including $1,225 destination charges.
Here are some more great features that make the Tuscon XRT package a standout model:
XRT-exclusive front and rear fascia with rugged detailing
XRT-exclusive prominent side cladding
XRT-exclusive black monotone exterior side mirrors
XRT-exclusive black 19-inch alloy wheels with rugged design
Dark side window surrounds
Approach lighting and side steps
Black-only interior cloth seating/black headliner
Roof cross rails and tow hitch
All this adds up to a simple great idea: What I really like is that this smaller-size crossover looks the part of an off-road vehicle.
I like the overall redesign that includes doors and detailing with special lines that add to its modern look.
The front of this SUV continues the thoughtful rugged design. There is a dark metallic grille and the lower portion is solid, giving it a powerful look that I really like. It feels good to drive this vehicle farther and longer because you get a sense of how smooth and responsive the Tuscon XRT is compared to its competitors.
I also like the lighting, which includes daylight running lights and headlights that tell you that the engineers got the details right. No matter where you are, the 2022 Hyundai Tuscon XRT continues to be one of the great looking, best deals of the year.