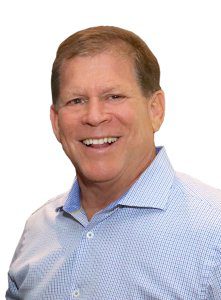 The Mercedes-Benz EQE 350 Sedan accelerates from 0-60 in 6.2 seconds, which is great performance.
You can feel it when you get behind the wheel of this all-electric sedan, which delivers 305 miles of driving range. And, it all feels like Mercedes-Benz, which is what you want when you buy the three-pointed star's vehicles.
Inside the $80,000 car you get a dual digital display, each measuring more than a foot. Using Artificial Intelligence, the MBUX system can recognize your fingerprint, respond to your natural speaking and evolve to your needs over time.
You get a very special multilingual personal assistant that responds to "Hey, Mercedes," which can answer questions about features, recognize occupants by their voice and grow increasingly familiar and responsive with the owner's EV driving.
What does it do? The MBUX navigation with electric intelligence system can optimize your route, adapt driving assists, and adjust to traffic on the fly to make your journey faster and easier, including for charging stops. It can overlay directions on live video of a turn, or project them via the head-up display.
The interior is great looking, with seats that are built for maximum comfort and control over your environment where your body touches the car. You have the ability to maintain the best cabin environment with your fingertips, so South Florida heat and cold snaps are always manageable. The interior design is seamless, communicating the thoughtful planning that was applied to this vehicle.
On the outside, the thoughtful design continues. Available digital light headlamps precisely illuminate the road via millions of pixels, adapting to the road and traffic ahead, and projecting alerts directly on your view of the roadway. They'll even welcome you and bid you farewell.
The EQE is designed to cheat the wind, but not your eyes. Countless aero details of its "one bow" body shape help to cut drag and wind noise, which is particularly important in an electric car. But stylish elements reward your glance, like a grille option radiant with tiny stars. EQE wheels also roll your way with nine designs, including four 20-inch styles and two 21s.
The Mercedes-Benz EQE 350 feels like a great car and I really enjoyed driving it. You will, too.