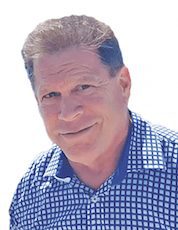 The 382 horsepower engine in the 2021 BMW M440i xDrive is fast.
How fast? It gets you to 60 miles per hour in 4.3 seconds. Now let's count together to get a feel for how fast. One one-thousand, two one-thousand, three one-thousand, four one-thousand, five one – and you're at 60 miles per hour.
Under the hood is a 3.0-liter BMW M TwinPower Turbo inline 6-cylinder, 24-valve engine with eBoost 48V mild hybrid technology. It combines a twin-scroll turbocharger with variable valve control and a high-precision direct injection system.
It feels like you are blasting out of the Hulk rollercoaster at Islands of Adventure. It's like what you would imagine those hot rods with the parachutes on TV feel like when they accelerate. The best part is that you look cool blasting like a rocket down the roadway.
Since we are on the subject of road performance, the 2021 BMW M440i xDrive delivers 31 miles per gallon on the highway and 22 miles per gallon in the city. That's a powerful statement for a coupe with the body of a tiger and the heart of a cheetah.
This $58,500 car exceeds my basic criteria for a fantastic all around vehicle. It's got a handsome design, great engineering and is built for high performance. The xDrive, BMW's intelligent all-wheel drive, is the key, pulling together all of the different parts in a driving experience that is unique and consistent.
The exterior is a winner too, especially if you get the available Shadowline package, which includes extended gloss black accents and exclusive wheel styles to highlight the dominating personality of the M440i xDrive.
One of my favorite features is the double-lung design that serves as the vents for the front of the car. It speaks to the fact that the design of the BMW M440i xDrive takes your breath away. It sets a new standard for the exterior design of a sporty coupe that will be hard to beat.
Add to that the fact that the standard aerodynamic kit includes larger air vents and sportier front and rear bumpers to improve airflow and take on an even more athletic attitude.
It's not typical of me to write about the breaks, but it's because of how they look that I place them in the spotlight. The standard M Sport brakes come in both vibrant blue or red calipers for a nice callback to the "M" logo that BMW has made famous.
With stiffer spring and damper settings, the standard M Sport suspension optimizes the stability and control of your sports coupe, which feels great on tight turns. The ride is smooth. It is like riding on a beautiful cloud that can leave the other clouds behind.
As for the interior, these are my three favorite features: it comes with a universal garage door opener, which is a winner. You get a 2-way power glass moonroof with "one-touch" operation and power interior sunshade, which on a sunny day is a drive saver. This coupe also comes with automatic-dimming interior rear-view mirror.
At the halfway mark of 2021, this is easily one of my favorite vehicles. So get your vaccine and take a test drive of the 2021 BMW M440i xDrive. You will be glad you listened to me, again.