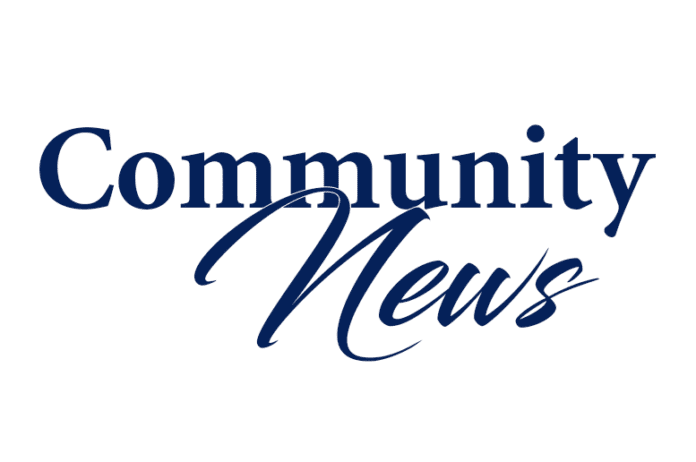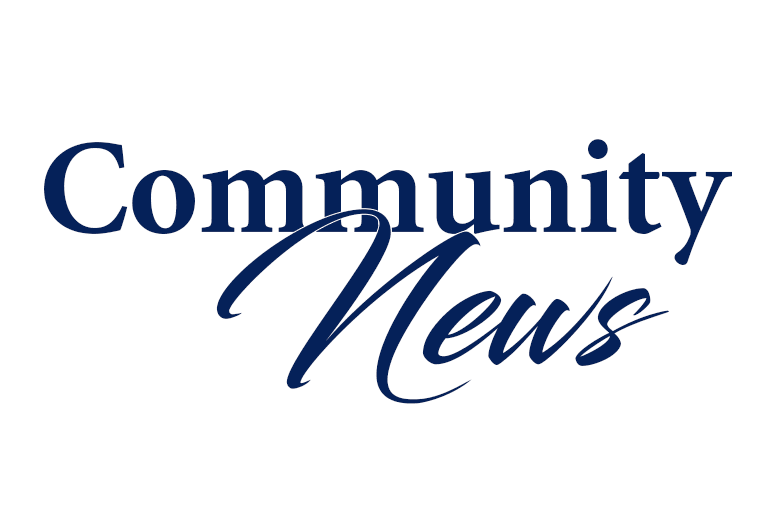 Coral Gables Woman's Club attracted a record number of guests for its Gables Gold Rush Casino Night and Silent Auction on Mar. 8. This annual fundraising affair helps fund the club's free May Van Sickle Dental Clinic, a clinic that provides more than $150,000 in free dental care annually disadvantages children throughout Miami-Dade County.
Linda Hartwell and her decorating committee transformed one side of the clubhouse building into an Old West saloon and gaming hall, collecting and constructing such items as antique wheelbarrows, old wagon wheels, pitchforks, saddles, bales of hay, a huge arch with big boots and wagon wheels, and saloon doors. From a cashier cage on the left as guests entered to the walls lined with what looked like bottles behind a bar as well as a jail and a slot machine parlor, no detail was left unrealized. On the other side of the building, food, bars and a silent auction with hundreds of items were the order of the evening all organized by auction chair Pam Schaefer, co-chair Barbara Lapsley and their dedicated committees.
Since the merging of the Coral Gables Junior Woman's Club with the Coral Gables Woman's Club, the organization has been energized by an amazing group of new members.
Among the many chairing various committees and working the event were Charo Bolanos, Michele Collier, Marianne Grunwalte, Carmen Suarez, Vicki McGroarty, Mary Scull Brown, Debi Wilborn, Susie Tilson, Mireya Kilmon, Iris Torres-Rivera and Ralph Rivera. This was a busy weekend for the Gables with the Calle Ocho Kiwanis pre event on Miracle Mile attracting thousands for entertainment, art, food and more than 150 vendor booths during a picture perfect weekend. As always, the Grillin' Gables Kiwanians were there grilling hot dogs and hamburgers for a hungry crowd. Children enjoyed Jeep's kiddie cars as well as a climbing wall, bounce house and more.
The weekend began with opening night for Footloose on Mar. 7, at Actors' Playhouse at the Miracle Theatre. This wonderful musical has a stellar cast with such notables as Nathaniel Shaw and Amy Miller Brennan, Barry Tarallo, Sandy Ives, Heather Jane Rolff, Christopher Kent, and Xander Chauncey. It is a show that will have you wanting to get up and dance and, in fact during the standing ovations, many did just that.
The opening night crowd was treated to a Bacardi Bar as well as dinner following the performance by Ortanique. This is a show that is perfect for the entire family and one that children will enjoy as well as adults. The theater has matinees that are great for seniors and children, and special prices are available for students and groups. The show will run through Apr. 6.
For more information, call 305-444-9293. That same evening, the Coral Gables Museum board organized another in a series of lectures by historian Arva Moore Parks McCabe at the Old Spanish Village office where Arva has created a sampling of what is to come with an exhibition of Coral Gables history featuring everything from photographs to a dress actually worn by Eunice Merrick.
Coral Gables Museum chair George Kakouris was there to welcome the crowd as was the museum's sole staffer, Chris Rupp. Both are looking forward to the construction and opening of the museum in the near future.
In other news, Coral Gables Community Foundation conducted its Annual Installation Appreciation Reception on Feb. 26 generously hosted once again by Fleming's Prime Steakhouse and Wine Bar. Gables Mayor Don Slesnick officiated over the installation. New officers include chair, Jeannett Slesnick; immediate past chair, Howard Glicken; chair-elect, Jerry Santeiro; treasurer, Gabe Castrillon; vice chair, John Adams, and secretary, Judy Zeder.
The Wellness Community (TWC) celebrated its Seventh Annual Heart and Star Dinner on Feb. 26 at the Four Season. The affair brought in $240,000 to provide psychological and emotional support programs, completely free of charge, to adults with cancer and their loved ones.
TWC-Greater Miami is part of an international organization that has been providing services for cancer patients and their loved ones for more than five years locally and 25 years nationally. TWC's new executive director, Lynn Mitchell, credited the success of the event to an incredible board of directors, sponsors and an amazing network of volunteers.
Mark Schumacher served as emcee for the program during dinner that featured Pamela Zakheim, president and founder of the Wellness Community-Greater Miami with a presentation to Mehmet Bayraktar as Champion of the Community. Also honored were Deborah Jay Curtin as Champion of the Human Spirit and Dr. Robert DerHagopian as Champion of the Healing Spirit.
The Rotary Club of Coral Gables celebrated Leap Day on Feb. 29 with a Sadie Hawkins party at Shake-A-Leg in Coconut Grove. This Rotary Fifth Friday party was organized by club member Sally Baumgartner and attracted more that 63 guests, many of whom added to the fun by showing up in Li'l Abner cartoon strip costumes. Spotted on the scene were Daisy Mae (Ana Fournaris) and Gen. Bullmoose (Ross Johnston). Aside from the social aspect of the evening, it also served as a way for Rotarians to learn more about the history and wonderful programs for disabled sailors provided by Shake-A-Leg.
Among the many enjoying the event were Rotarians Arne Themmen, Ed Morris, Hadley Williams and Greg Martinez with their respective wives, as well as Josh Barnard, Wiley Hicks, Patricia Pardinas, Terry Long, Randy Groh and Susan Guttmann.
The Junior Orange Bowl Committee (JOBC) will be installing a new slate of officers during the organization's annual Installation Dinner. This year's affair will be at Miami Springs Country Club on Mar. 25. Former JOBC president and Coral Gables Mayor Don Slesnick will officiate over the swearing in ceremony. New officers being installed are Jim Borgmann, president; Marti Bueso, president-elect; Rich Naue, vice president; Brian Seits, vice president; Don Slesnick III, treasurer; Enid Miguez, Secretary, and Corinne Steinbauer, immediate past president.
Finally, congratulations to Mayor Slesnick for being selected by the Sister Cities Coordinating Council as the recipient of the 2008 Miami-Dade County International Citizen of the Year Award for his numerous contributions to promote international goodwill in Miami-Dade County. Slesnick has been a strong proponent of fostering international ties with other regions through the City's Sister Cities program with Aix-en-Provence, France; Cartagena, Colombia; Granada, Spain; La Antigua, Guatemala; Province of Pisa, Italy, and Quito, Ecuador. On Mar. 20, Slesnick will be recognized by Miami-Dade Mayor Carlos Alvarez during a ceremony at the Port of Miami.
Until next time, keep making each day count.