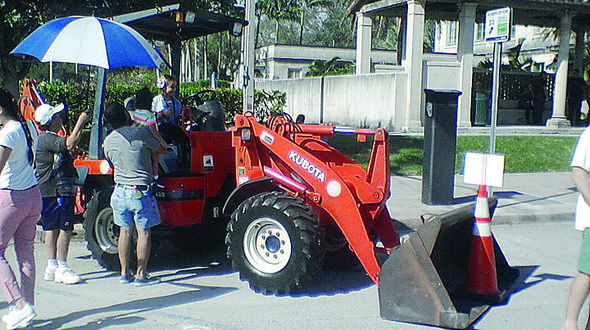 The City of Coral Gables conducted its second annual Big Toy Extravaganza on Saturday, Jan. 11, and a large crowd of area adults and youngsters turned out for a chance to play with some of the city's "big toys," described by the city as "like a petting zoo for cars, trucks, and super-sized and specialized vehicles."
Featured were a Police helicopter, a city fire engine and heavy equipment.
The four-hour free event also featured food trucks, face painting, arts and crafts, and inflatable rides and slides. It followed the completion of refurbishing of the park in front of City Hall after the departure of Santa's playground.
The event is expected to return next year.