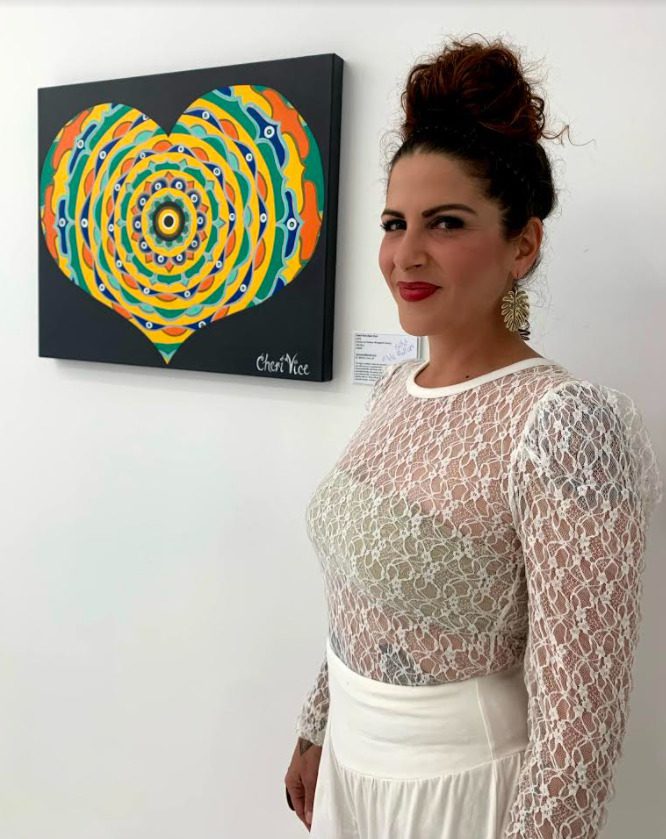 The Village of Kendale is a quiet reprise from the hectic streets of suburban Miami. Sidewalks shaded by mature trees invite walks to clear the mind of daily stresses. The neighborhood park provides a safe place for children to enjoy outdoor fun while forgetting about video games and phones. Kendale Elementary School is also located in this peaceful residential area.
Recently, local artist Cheri Vice completed a third large mural on the outdoor walls of the school. Each painting is bursting with color and evokes a connection with nature. The school's tiger mascot has even been included in the amazing murals that she skillfully created. Now, the students and staff at Kendale Elementary can enjoy more cheerful surroundings! The murals have also enhanced the beauty of the neighborhood as the school no longer looks like a nondescript public building.
Although Cheri has a very busy life as a teacher and mother, she still makes time for her
lifelong passion of creating art. A love of nature and a vision for the world where people care for each other and our planet are themes of her paintings. Cheri's works can be seen throughout South Florida. Some of the most impressive include a massive mural stretching 600 feet at Haulover Park and another 200-foot mural at Briar Bay Park. She has also used her creativity to transform ugly utility boxes along suburban streets into colorful works of art!
Numerous organizations have also engaged Cheri to provide art for their endeavors. Sometimes, this includes people getting involved in a hands-on painting project! She also participates in shows where her works are highlighted. Regardless, Cheri strives tirelessly to enhance the beauty of the world around us. If you would like to learn more, please check her website cherivice.com or follow her on Instagram @Cheri_Vice_Art.