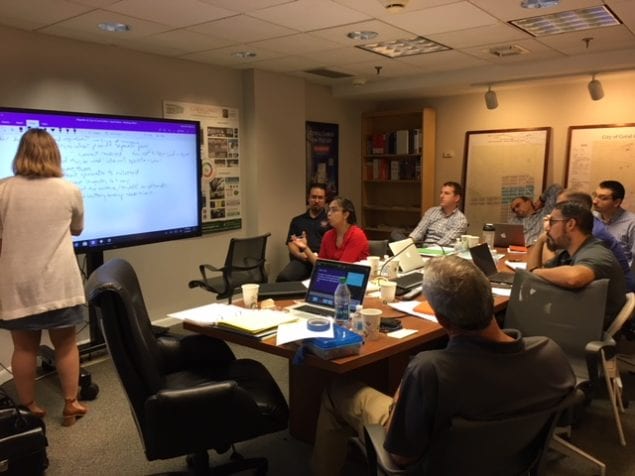 Imagine Coral Gables being hit by a hurricane so powerful that it destroys the electric grid for months, not only inconveniencing daily living, but also impeding first responders to save lives.
When Hurricane Maria hit Puerto Rico in 2017, this dreadful thought became a true story.
As a Champion City finalist in Bloomberg Philanthropies' 2018 U.S. Mayors Challenge, the Coral Gables is testing the concept of making its existing critical infrastructure more resilient to natural disasters by integrating smart energy micro-grids in collaboration with University of Miami researchers that will deliver power when all other backup batteries or generators fail.
The solar-powered micro-grids will ensure the 911 emergency calls get answered, that first responders get their dispatch calls, or that the critical Emergency Operations Center is fully operational to engage in rescue and recovery efforts.
Eager to share this concept with the world, the Gables Champion City team has completed two preliminary tests and is on target to build a simulation model. If realized, the lifesaving micro-grid made in Coral Gables will benefit all other hurricane-prone cities and countries in the world.