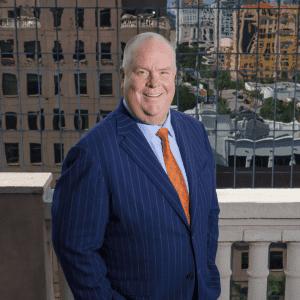 I fell in love with tennis in college.
I was lucky enough to live a mere 100 yards from a bank of courts on campus at UF and could play whenever I wanted, whether I had an opponent or not.  There was always someone looking for a hitting session (once a professor who had been a fave) or game and you could play late into the evening or until the lights suddenly went out.
Now, to be fair, I was never very good – my backhand being better than my forehand and my serve a looping half-lob that had no spin or slice or pace on it.  But I could sustain a rally and wasn't afraid to look ridiculous swinging through an overhead.  Plus, I always had a fresh can of balls to share.
But that wasn't the point.  It was about the love of the game and the joy that it brought to the daily doldrums of college life.  My freshman year, friends from HS were making the trek to Miami for The Lipton during Spring Break and invited me along for the day trip.  It was the first time I had ever been to Miami – and any major tennis tournament for that matter.  It was love at first sight for both.
I also had no idea that just a few years later, I would move to Miami post graduate school and become a volunteer driver for the transportation department at The Lipton, as it was known back in 1994.  That meant we drove players (ranked outside the top 32) to and from their hotels, practice courts and matches.  It also meant we moved around members of the media and special guests of the tournament.
Over the five years that I volunteered, I got to drive Pam Shriver, Kimiko Date, Stefan Edberg, Jack Kramer and Steffi Graf's physio.  Everyone of them was a delight, even Date who did not speak English, but through her translator and coach shared that she loved Miami.  Everyone did – it was a tournament to be envied, designed by tennis greats the Bucholtz Brothers.  From the gorgeous grounds on Key Biscayne to the amazing March weather to the opportunity to tune-up while healthy for the long season ahead, our tourney had it all.
Fast forward a few years, and I had the opportunity to become a USTA/ATP certified tennis umpire, and when selected for The Lipton, worked the lines on every single court on the grounds, including a memorable match on Stadium Court between Monica Seles and Ana Kournakova under the bright night lights before a packed house.  That led to a prized selection to work the US Open in 2002 and 10 amazing days calling lines at the best Major in sports.
In a surprise to no one, NY fans are very knowledgeable about tennis – and very passionate about their sports and trust me, they believe they own the US Open.  Calling long lines and baselines is not for the faint of heart, especially in the era before replay and electronic line calling.  Back then, if you botched a call, you might need an escort from the court.  Thankfully, my time in NYC was one of joy and reminded me that tennis is a global sport that draws the best talent to NY once a year (just like our beloved Lipton).
The grounds and stadium are named for such legends as Billie Jean King and Arthur Ashe.  Equal pay/prize money has been around for 50 years and well, American tennis is not in as much trouble as fans often decry.  Just this year, three Americans made it to the semi-finals (Coco Gauff, Madison Keys and Ben Shelton).  And of course, Coco won it all, becoming the youngest champion since another American legend, Serena Williams, won it at age 19.  Today, she ranks #3 in the world.
Shelton, who is just 20 and a Gator Great, leads a long list of American men who are putting their own imprimatur on the sport – including Tommy Paul, Francis Tiafoe and Taylor Fritz.  In fact, right now, 10 American men are ranked in the top 50.  That's huge!
But, at this moment in time, it is all about Coco.  She broke through at the US Open with her first Grand Slam Championship.  She beat world #1 Aryna Sabalenka in three amazing sets to secure the title and in her remarks, reminded us that she is only just now getting started, even addressing her haters with grace and grit.
She has already been on the tour five years – and this was her second Major final, having lost at The French Open earlier this year.  The two titles this summer on hardcourts were a mere foreshadowing of what was to come – and what is to come for this young, dynamic American champ.  She is the future, but certainly has great regard for the history of the game and her own upbringing in Delray Beach.  That's right, she is a Floridian.
Just don't call her Coco…call her…Champion!