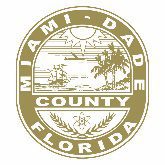 Miami-Dade County will finally have a streamlined permitting process. Thanks to  the full support of my colleagues on the County Commission, we advanced two  initiatives that will significantly cut bureaucratic red tape and facilitate economic  growth in our community. 
After meeting with residents, stakeholders, and businesses subjected to and  frustrated by the County's antiquated permitting system, it's evident that a more  accessible, transparent, and user-friendly system is crucial for our community's  economic vitality. Today, we are acknowledging these concerns and actively taking  steps to address them. In fact, our efforts have garnered support from key industry  leaders. Gustavo Cabrera, President of the Latin Builders Association, captures the  essence of these initiatives by stating, "Creating greater efficiencies in the  permitting process is a central focus of advocacy for the Latin Builders Association,  and we applaud and support Commissioner Cabrera's efforts to advance initiatives  that can enhance the process and provide a predictable permit-issuance timeline  for builders.'" 
The first initiative establishes a centralized online web-based portal and physical  facility, offering convenient access to permit information and tracking approval  statuses. By consolidating resources, the permitting process will be more efficient  and accessible. This streamlined approach, removing the obstacles and frustrations  typically associated with acquiring permits, is designed to encourage more  individuals and businesses to engage with the system, ensuring higher compliance  and an overall safer community. 
The second initiative offers an optional, paid program for faster reviews of water  and sewer extensions. This program includes safeguards to speed up approvals for  those who opt in, without compromising the standard process for others, including  affordable housing projects. The revenue from this program will go back into  improving County services and making the entire permitting process more efficient  for everyone. 
For our community to thrive, we must embrace innovation and foster an  environment that allows small businesses to flourish. We are setting an aggressive  timeline to implement these reforms: our community can't wait anymore! We must 
also increase transparency and accountability to promote an environment of trust  between the government and our community. With this improved permitting  system, residents can easily track the progress of their applications, ensuring that  decisions are made promptly and fairly. 
As we progress, I promise to continue seeking novel ways to improve government  and cut the red tape. Together, we will build a Miami-Dade County that fosters  innovation, embraces progress, and provides its residents with the tools to  succeed. I look forward to continuing to work with Mayor Daniella Levine Cava on  improving our permitting process and addressing the issues that affects our  County. 
As always, our office is available to answer any questions regarding permitting and  eligibility for these programs. Please call us at 305-267-6377, email us  at District6@miamidade.gov, or @KMCabreraFL on your favorite social media  platform.