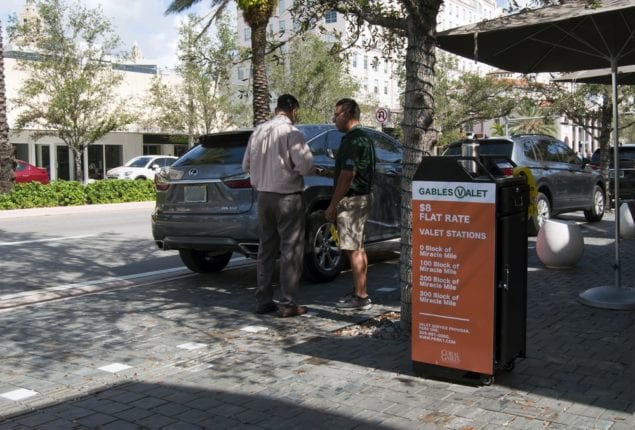 In partnership with the Business Improvement District (BID) and the Coral Gables Chamber of Commerce, the city has launched its Gables Valet service offering greater customer service for those shopping, dining or visiting around Miracle Mile.
Cost to valet park is just $8. Customers can drop off their vehicles at any of the five valet stations and pick them up at a different station for their convenience. Credit cards now are accepted.
In order to reduce waiting times, customers also can request in advance that their vehicle be available for pickup at a specific valet stations. Gables Valet ambassadors will alert customers when their car is ready for pickup through text messaging.
Valet operations around Downtown Coral Gables will be expanded in phases to include Giralda and Andalusia Avenues, eventually reaching 16 blocks, from Giralda to Valencia (north to south) and LeJeune to Douglas roads (east to west).