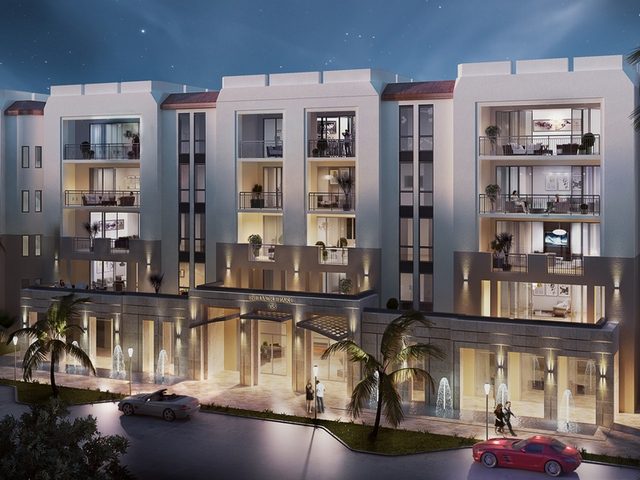 MG Developer, a Coral Gables-based niche luxury boutique developer, recently announced that 444 Valencia is the first of a number of its Coral Gables-based projects to secure TCO and is 100 percent sold. The townhouse community is located at 444 Valencia Avenue, Coral Gables, and distinguishes itself through striking design elements in each residence.
Designed by Nelson de Leon at Locus Architecture, a well-recognized Coral Gables-based architecture firm, 444 Valencia consists of three- and four-bedroom, three-story units that are approximately 4,500 square feet, and priced from $1.8 to $2.2 million. Among numerous other amenities, each unit includes a four-car garage, a feature that has proven very appealing to individuals with multiple — or "trophy"— vehicles that must be garaged.
Closely behind is Biltmore Parc, a 32-residence luxury condominium community located at 718 Valencia Ave. Biltmore Parc has completed construction and is in the process of securing TCO. It is almost 50 percent sold.
Biltmore Parc is an example of the developer's unique approach of completing construction and securing TCO, ahead of finalizing sales.
"Reaching these important milestones, both for the remaining units at 444 Valencia and Biltmore Parc, reflects the demand for newer luxury niche products in Coral Gables," said Alirio Torrealba, CEO of MG Developer. "We look forward to continuing the sales process with the now-completed Biltmore Parc. The decision to finalize construction before finalizing sales is an approach that we have embraced, and one that reflects our confidence in Coral Gables."
Each of these communities enjoys an idyllic location in the heart of Coral Gables, just west of the Miracle Mile, steps from Salvador Park, the Coral Gables Country Club and the iconic Biltmore Hotel in Miami.