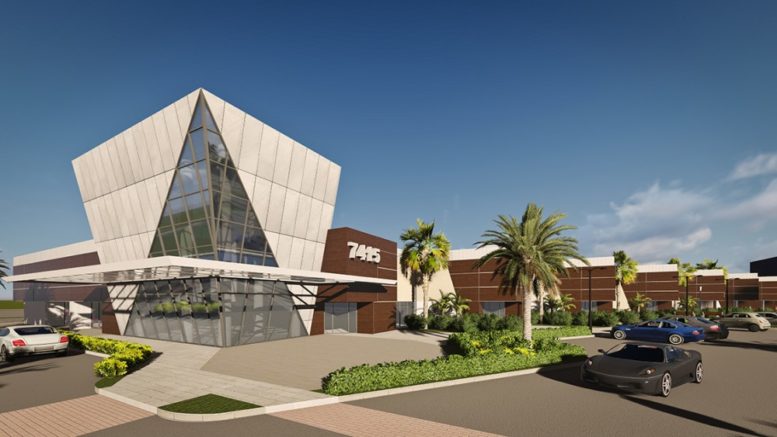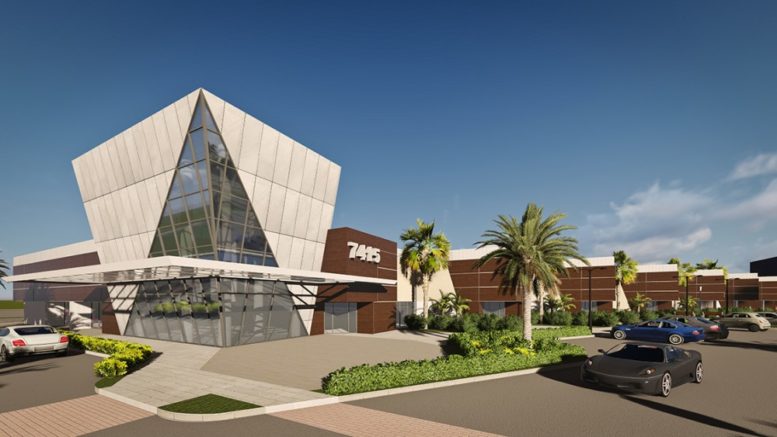 One of Miami's largest suburban office parks is getting a new name and new look. Airport Corporate Center, the one-million-square foot, 11-building office park located in the Airport West submarket, is now officially called "The Landing at MIA." The park renaming is the first step in the new landlord CBRE Global Investors' comprehensive re-branding and re-positioning campaign, which includes a $17 million capital improvement program and rollout of 5-Star Worldwide, CBRE Global Investors' exclusive tenant services program.
 "A new kind of workplace experience just landed in MIA," said Diana Parker, Senior Vice President of CBRE, Inc. "The introduction of the 5-Star Worldwide program to Miami's office tenant community is truly a game changer. This is CBREGlobal Investors' first foray into Miami's suburban office market so they are distinguishing themselves by offering tenants an unparalleled business experience and an unmatched suite of services."
 "Our goal is to create a culture dedicated to providing our clients with an unparalleled tenant experience," said Mark Zikakis, Senior Managing Director, CBRE Global Investors. "With our 5-Star program and comprehensive capital improvements, our buildings become vibrant communities that help our clients attract and retain the best talent and operate more efficiently. The Landing at MIA offers completely reimagined ways for tenants to connect, innovate and engage at work."
 A new 5-Star Conference Facility and Wellness Center, designed by architect G3 and scheduled for delivery in 2015, will be the "crown jewel" of The Landing at MIA's renovated park. Other components of 5-Star Worldwide include a full-time personalized 5-Star Manager offering tenants concierge service on everything from technology to dining/hotel recommendations; an electronic portal connecting tenants to property services; and reciprocal membership at 5-Star dedicated business centers in several large cities across the U.S. and Europe.
  Architecture firm RTKL has developed a new master plan for the property that includes enhanced landscaping, new "sense of arrival" park entry features, event pavilions and walkable outdoor areas to provide pedestrian connectivity throughout the park, new building facades on the majority of the office buildings and reimagined office interiors that foster creativity and innovation, attracting Miami's most sophisticated, high-tech companies. Other capital improvements underway include infrastructure upgrades, campus-wide high-speed WiFi, and complimentary shuttle service throughout the park, as well as shuttle service to and from Miami International Airport.
 The Landing at MIA features two Class A office properties, two Class B office buildings, four single-story office buildings, one warehouse and a 5.5-acre developable parcel of land on a 50-acre campus. The park boasts a generous parking ratio of 4 per 1,000 square feet.
 CBRE received the property management and leasing assignment following CBRE Global Investors' acquisition of the property in October 2014. The CBRE leasing team includes Diana Parker, Richard Bamonte and Janette Driggers. Property management is led by CBRE's Lisa Jesmer, Suzanne Russo and the newly appointed 5-Star Manager, Marilen Marnett.
About CBRE Group, Inc. 
CBRE Group, Inc. (NYSE:CBG), a Fortune 500 and S&P 500 company headquartered in Los Angeles, is the world's largest commercial real estate services and investment firm (in terms of 2014 revenue).  The Company has more than 52,000 employees (excluding affiliates), and serves real estate owners, investors and occupiers through more than 370 offices (excluding affiliates) worldwide. CBRE offers strategic advice and execution for property sales and leasing; corporate services; property, facilities and project management; mortgage banking; appraisal and valuation; development services; investment management; and research and consulting. Please visit our website at www.cbre.com.