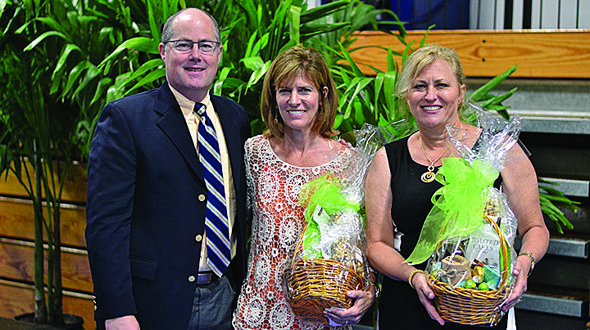 Palmer Trinity School hosted its 22nd annual Book Fair on Monday, Apr. 22, featuring local New York Times bestselling author James Grippando.
Parents transformed the school gymnasium into an elegant dining room with table themes like "Nancy Drew Mysteries" and "The Nutcracker."
Money raised at the Book Fair supports Palmer Trinity Matheson Library with funding for books, library automation software, furniture, shelving and special projects. In the past two years, proceeds from the event greatly enhanced online research databases, which provide an invaluable resource for student research.
The Book Fair continued with a weeklong campus book sale for students, faculty, and staff thanks to Books and Books. This year, the event helped raise over $11,000. Most importantly, the event helped strengthen the intellectual mission of the library through promoting love for books, reading, and the attainment of academic excellence.
For more information about the school, visit www.palmertrinity.org