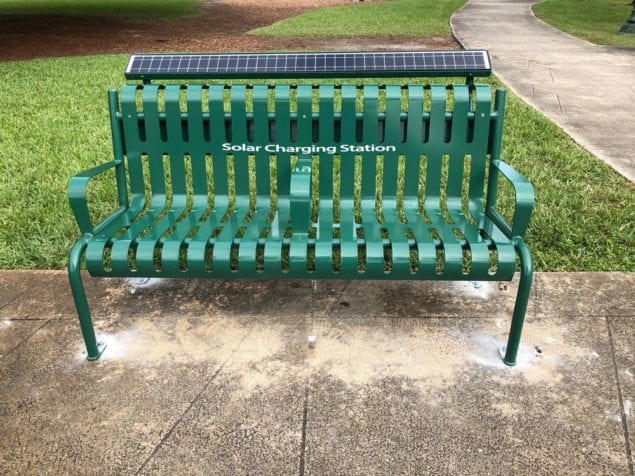 The City of Coral Gables has installed 11 smart solar-powered charging stations in various neighborhood parks to keep residents relaxed and connected.
On these benches you can charge your phone, laptops or tablets, a useful service when there are power outages during hurricane season.
Locations of Solar Benches: (park name, address, has WiFi); Ponce Circle Park, 1201 Ponce de Leon (N); Coral Bay Park, 1590 Campamento Ave. (N); Phillips Park, 90 Menores Ave. (coming in 2019); William H. Kerdyk & Family Park, 6611 Yumuri St. (Y); Salvador Park, 1230 Hardee Rd. (N); Rotary Park, 592 Ponce De Leon Blvd. (N); War Memorial Youth Center, 405 University Dr. (Y), and Pittman Park, 115 Merrick Way (Y).