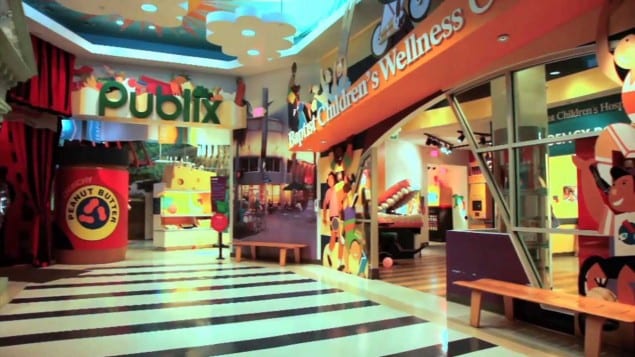 The Fourth Annual Travel Awards from FamilyFun magazine recently named Miami Children's Museum (MCM) one of the Top Family Vacation Destinations in the United States.
MCM was named the top Children's Museum in the South and the eighth overall destination is the whole country across all the designated categories.
"The Travel Awards issue is one of our favorites each year because the winners are chosen by actual parents, and we know that our readers value the real-life advice and experience of families just like them," said Elizabeth Shaw, editor-in-chief of FamilyFun magazine. "There's something for everyone in our destination categories this year, and we hope our readers will be inspired to go on a new adventure with the people they love most."
Miami Children's Museum offers bilingual and interactive exhibits; programs and classes and learning materials related to arts, culture, community and communication. It has 14 interactive galleries as well as housing many exciting and fun traveling exhibits.
"We are honored to be singled out by families across the country who have enjoyed their time at the museum," said Deborah Spiegelman, executive director of the museum. "We have always strived to provide an environment where families can create memories while children play, learn, imagine and create."
Miami Children's Museum is located at 980 MacArthur Causeway on Watson Island. Admission is $18 for adults and children, $14 for Florida residents, free for children under 1 year and admission for MCM members is complimentary.
For more information, contact the museum at 305-373-KIDS (5437) or visit www.miamichildrensmuseum.org.