Dr. Lerman is leading the way in the assessment and treatment of patients with epilepsy. 
Board-certified neurologist Andrew Lerman, M.D., is committed to providing comprehensive, personalized care to improve the lives of patients who suffer from seizure disorders and neurophysiological and neurological disorders. He recently moved his practice to Coral Gables Medical Plaza on Douglas Road, so he could better serve patients and families in an expansive, light and bright, modern medical suite.
Dr. Lerman utilizes cutting-edge diagnostics and interventions to diagnose and treat conditions such as epilepsy, headaches, concussion, neuropathies, movement disorders, neuromuscular disorders, memory disorders, stroke, traumatic brain injury and neuroinflammatory disorders. Many diagnostic tests, including electrophysiological monitoring (EEG), nerve conduction studies, electromyography (EMG) and evoked potential tests, are conducted in-house, which saves patients valuable time.
"An accurate and timely diagnosis through a comprehensive assessment is the first step to developing an individualized treatment plant that will achieve optimal results," Dr. Lerman added.   
Dr. Lerman has extensive training and skill in the diagnosis and long-term management of epilepsy. Following his neurology residency at the University of Miami/Jackson Memorial Hospital, he completed a fellowship in neurophysiology and epilepsy at New York University Langone Medical Center.
Working with renowned neurologist Orrin Devinsky, M.D., director of NYU's Comprehensive Epilepsy Center, Dr. Lerman gained vast experience in treating epilepsy patients with cannabidiol (CBD) — a medical cannabis compound that offers patients the therapeutic benefits of low-THC cannabis without experiencing psychoactive effects. He continues to use this leading-edge therapy in his own practice. Recognizing his pioneering expertise in cannabidiols and correct and accurate dosages, many physicians refer patients to Dr. Lerman for treatment.
"I apply a conservative, methodical and medical approach when assessing the eligibility of patients to receive medical cannabis," Dr. Lerman explained. "I have had tremendous success treating epilepsy cases that do not respond to conventional medication."
His care philosophy gives patients hope. The aim of any treatment, he says, is to lessen the symptoms and impact of epilepsy or other neurological disorders and improve a patient's quality of life. "My goal is to provide patients with personalized care and access to new and innovative treatments that lead to positive outcomes," he explained. 
Research also brings hope for new therapies. Dr. Lerman will continue his research efforts, investigating the use of technology, such as smart watches, in seizure detection and monitoring.  
Dr. Lerman's practice, part of First Choice Neurology, is located in Coral Gables Medical Plaza at 2601 SW 37 Avenue, Suite 601. For more information, visit www.andrewlermanmd.com or call 786-655-8010.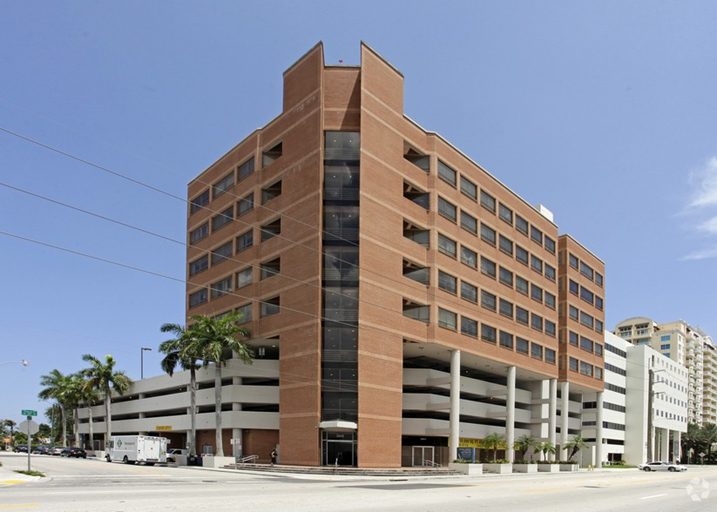 Coral Gables Medical Plaza is conveniently located across the street from Coral Gables Hospital and close to amenities in Coral Gables, Coconut Grove as well as Miami International Airport. Patients and visitors will feel welcome in the well-appointed building, which recently had elevator and lobby upgrades. For more information on the move-in ready suites and ground floor spaces available, contact Wayne E. Stringer, Stringer Realty Services, at 305-772-2801.