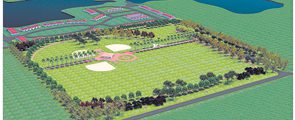 By Gary Alan Ruse….
The Town of Cutler Bay will combine a traditional fall event with something new, and hopefully record-breaking, on Saturday Dec. 3.
The Fifth Annual Cutler Bay Hometown Harvest Bike Ride begins at the new Lakes by the Bay Park, 8551 SW 216 St., with registration at 8 a.m. There is a Bike Safety Rodeo at 8:30 a.m. with a free bike helmet for the first 200 riders, and the Bike Ride starts at 9 a.m.
For ages 10 and older the bike ride is a scenic 10-mile police-escorted ride through Black Point Marina and Cutler Bay. Helmets are required.
My Gym will provide activities for children under 10 and there will be refreshments for riders at Saga Bay Park, 7900 SW 205 St.
Directions from Florida's Turnpike and US 1:
Head east on SW 216th Street (Exit 11 from the turnpike) through the Lakes by the Bay community to where SW 216th Street dead-ends at the park. Directions from SW 87th Avenue: Take 87th Avenue to SW 216th Street and head east on SW 216th Street into the park.
The bike ride is followed at 11 a.m. by the Lakes by the Bay Park "Record Breaking" Dedication Ceremony at 8551 SW 216 St. (behind the Dr. E.L. Whigham Elementary School).
The park dedication will feature a free cookout, games and activities for the entire family and everyone is invited to join in the town's attempt to break the record for the "World's Longest Ribbon Cutting" as participants cut a four-and-a-half-mile ribbon to dedicate the new park. For more information call the Parks and Recreation Department at 305-238-4166.