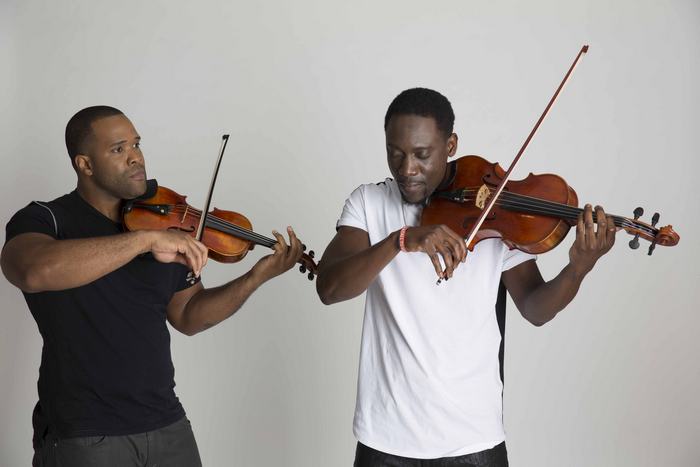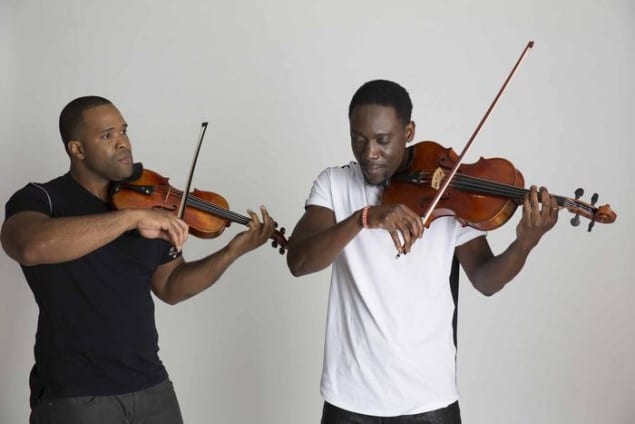 Culture Shock Miami brings back Florida's own dynamic violin duo, Black Violin, to the Main Stage at South Miami-Dade Cultural Arts Center (SMDCAC), 10950 SW 211 St. in Cutler Bay, on Friday, July 8, 8 p.m.
Black Violin's Wil Baptiste (viola) and Kev Marcus (violin) who go by "Wil B." and "Kev" are a string duo who perform their unique repertoire that bridges the world of classical music and hip-hop.
In 2015, Black Violin released its second album, Stereotypes, which, according to the artists, imbues everything from dancefloor-igniting R&B to subwoofer-bursting rap with masterful instrumental flourishes and a positive social message.
You can watch a video of Black Violin at https://vimeo.com/162544436.
Classically trained musicians, Wil B. and Kev have opened for such diverse top names in music as Kanye West, 50 Cent, Aerosmith and Tom Petty, and also creatively collaborated with the likes of Wu-Tang Clan, Linkin Park, Wyclef Jean and Alicia Keys, the latter for the Billboard Music Awards. They also performed for President Barack Obama at his second inauguration.
Live, Black Violin are joined onstage by a drummer and turntablist, transforming their recordings into a visceral, virtuosic experience.
Black Violin will perform a free concert for Miami-Dade public school students at South Miami-Dade Cultural Arts Center on July 8 at 10 a.m. and speak about the importance of music education.
Tickets to the July 8, 8 p.m. public performace are on sale. Five dollar tickets for ages 13-22 are available exclusively at CultureShockMiami.com. Full price tickets are available through SMDCAC.org at $20-$45 and $10 for Youth Tickets for age 12 and under.
These tickets are available online at SMDCAC.org or through the SMDCAC box office by calling 786-573-5300. The $5 Culture Shock Miami tickets are not sold through the SMDCAC Box Office or through SMDCAC.org. Culture Shock Miami ticket sales for this performance end on Thursday, July 7 at 11:59 p.m. No $5 tickets are available through the SMDCAC box office.
Baptiste and Marcus first met in Fort Lauderdale and played together in the orchestra at the Dillard High School of the Performing Arts.
Classically trained by day, they faithfully put on their headphones and listened to the hottest rap records each night. They went to different colleges — Marcus attended Florida International University and Wil B went to Florida State — but then reconvened, moved into an apartment together, and started trying to produce other musicians.
"We wanted to be the next Neptunes, the next Timbaland," Baptiste said. "But we noticed how, whenever we performed with our artists, the audience was really drawn to us."
They developed an act covering hip-hop songs on their violins, which became popular in local clubs. Two years after sending in a tape to Showtime at the Apollo, they were invited to appear on the show, which they won, and kept winning.
"After we won the Apollo, which is the hardest audience on the planet, we knew there was something there," Kev said. "The hard thing was to package it so that people would give us a chance, because we're doing something that nobody had ever seen. Every time we step on stage, we had to prove it over and over."