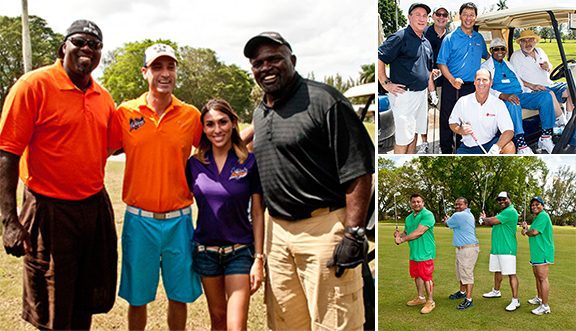 Did You Know: There are NO Children's Crisis Centers anywhere in the Keys or South Dade and thousands of children who suffer from behavioral health, abuse and other issues do not have a local resource to get inpatient treatment.
You can make the difference in their young and fragile lives and your contribution can be as simple as a day on the golf course, swinging with the pros!
CHI's Foundation is proud to announce the Glen Rice Celebrity Golf Tournament will be held on the:
Senator Course
Don Shula's Golf Resort
Miami Lakes, FL
Friday, April 7, 2017
Proceeds will benefit the Children's Crisis Center at Community Health of South Florida, Inc. (CHI). The day of fun begins with a game of golf and ends with an awards ceremony/dinner presentation that you will not want to miss!   The center would specialize in treating children who have been victimized by abuse and kids with psychological issues. Right now there is no such place in the South Dade area, causing some families to drive all the way to Hialeah from the Keys and Homestead.