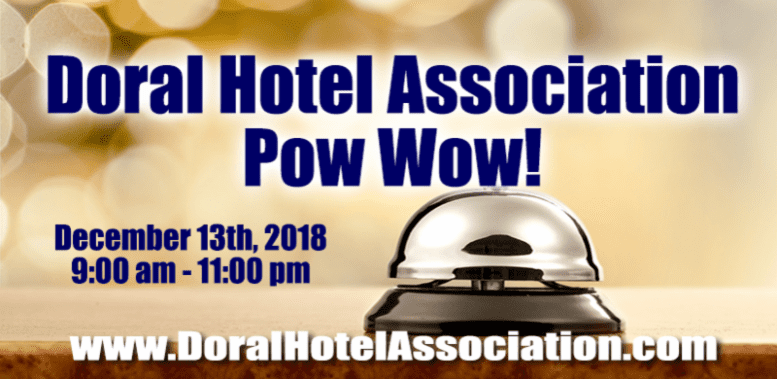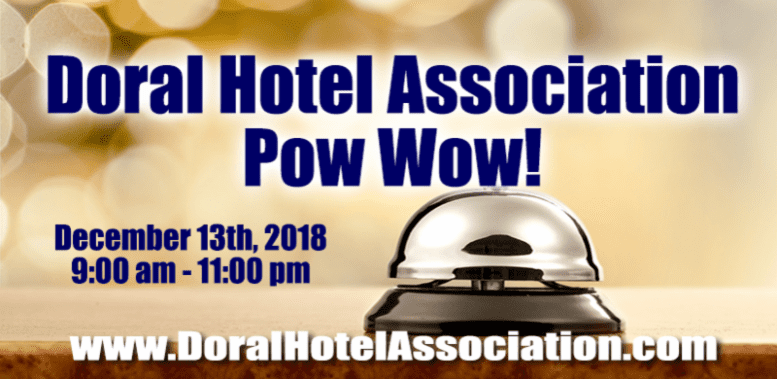 Members and guests of the Doral Hotel Association are invited to check in to for a resourceful — and delicious –breakfast meeting, POW WOW, Dec. 13, 9 a.m. to 11 a.m. at Hilton Garden Inn Miami Dolphin Mall, 1695 NW 11th Ave., Miami FL, 33172.
As the Doral Hotel Association (DHA) strives to promote the interests of its members through advocacy, education, and partnerships – in the process, it advances the city of Doral area as a choice destination for business and pleasure travel.
Attendees are invited to attend the continental breakfast and check out the future of the hotel industry in Doral.
DHA takes care of the issues that matter, including:
Government Relations/Industry Advocacy
Business Referrals
Police Visibility
Destination Marketing & Industry Growth
Hotel Capacity
Industry Laws & Regulations
Budget Increases
With the DHA, lodging properties or companies will have outstanding opportunities to expand their professional contacts, refine their industry skills and knowledge, and advance the interest of their property or company.
Members establish meaningful friendships and contacts with others who share their similar interests and expertise.
They also benefit from an increased awareness of the hospitality industry in the City of Doral and surrounding areas, a collective voice in local government issues, and continuing interaction with industry and community leaders.
Program fee for Doral Chamber of Commerce members is free (call for promo code);
Hospitality Businesses guests (Hotels and Restaurants/Catering) also attend free (call for promo code). Otherwise, the standard registration price is $35.
For information, contact David Palomino at the Doral Chamber of Commerce by calling 215-917-4958 or send an email to david@doralchamber.com. Also visit Doral Hotel Association.