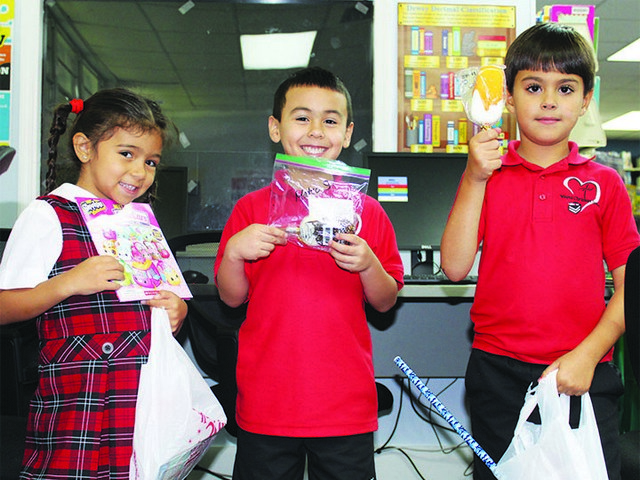 Now that Autumn is here, students at Miami Christian School are pounding the books, doing community outreach, and enjoying fall sports.
MCS seniors kicked off the year by having OneBlood come by for a blood drive. Several students were involved in recruiting on-campus donors including Adrian Rodriguez, Andrea Babun, Aniela Victores, Brittney Rodriguez, Celine Fernandez, Justin Dearmas, Kaley Verdccia, Lina Valentino, and Veruska Ifill. Kudos to all who supported that effort.
The Fall Book Fair, always a student favorite, was held the first full week of school. Students and teachers alike enjoyed adding new selections to their personal libraries and purchasing office and backpack accessories.
On the athletic front, the MCS Victors Girls Volleyball team started the season with a 2-1 record, beating both Sheridan Hills and Holleywood Christian, before dropping a game. In addition, the MCS Football team is enjoying an undefeated season having beaten Marathon, Ransom Everglades and Glades Prep.
In alumni news, Naomi Granado, Salutatorian of the Class of 2015, spent her summer as a paid intern with Sony Pictures in Concept Development as a Lead Producer. She has also completed internships at Firefly where she coordinated game production between China and the US, and with Advanced Games where she was the lead producer on a virtual realty game that was picked up by E-3.
Enrollment is now open for the Winter/Spring semester. MCS is located at 200 NW 109th Avenue. For information and to schedule a tour, call 305-221-7754 (x773).