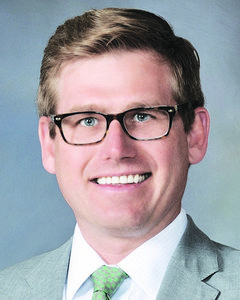 The Leapfrog Group just released their latest round of safety grades and Kendall Regional Medical Center earned an "A." By earning this top Leapfrog Hospital Safety Grade, Kendall Regional is recognized as one of the safest hospitals in the U.S. The Safety Grade assigns A, B, C, D, and F letter grades to hospitals based on their performance in preventing medical errors, infections, and other harmful conditions.
"I am incredibly proud of our physicians, nurses and staff for all they do each day to put our patients first and focus on safety. We are committed to providing personalized and exceptional care to every patient," said Brandon Haushalter, CEO of Kendall Regional Medical Center (KRMC).
Developed under the guidance of a Blue Ribbon National Expert Panel, the Leapfrog Hospital Safety Grade uses 27 measures of publicly available hospital safety data to its gradings to more than 2,600 U.S. hospitals twice per year. It is calculated by top patient safety experts, peer reviewed, fully transparent, and free to the public.
"It takes consistent, unwavering dedication to patients to achieve the highest standards of patient safety. An 'A' Safety Grade recognizes hospitals for this accomplishment," said Leah Binder, president and CEO of The Leapfrog Group. "We congratulate the clinicians, Board, management, and staff of Kendall Regional for showing the country what it means to put patient safety first."
KRMC is a facility of HCA East Florida, the largest healthcare system in Eastern Florida and an affiliate of Hospital Corporation of America (HCA). HCA East Florida has 14 hospitals, multiple ambulatory surgery centers, physician practices, imaging centers, and free-standing emergency care facilities, as well as a supply chain center and an integrated regional lab. Together, HCA East Florida employs more than 18,000 employees and has nearly 7,000 physicians on staff.
KRMC's full grade and access patient tips for staying safe in the hospital are available at www.hospitalsafetygrade.org. KRMC is located at 11750 SW 40 St., Miami, FL 33175. For information about KRMC services, visit www.kendallmed.com or call 305-223-3000.