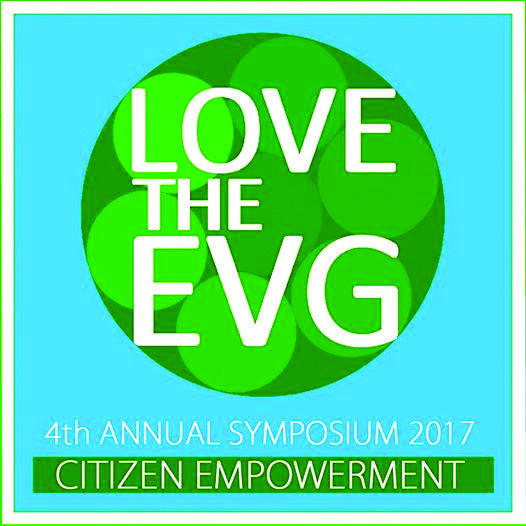 The Love the Everglades Movement invites residents of all ages to learn how ways to participate in conservation and activism during their annual symposium, to be held this month at the Miccosukee Resort & Convention Center, at Florida International University, and in the Everglades.
The series of talks, lectures, and workshops features local industry leaders, elected officials, and political candidates, as well as indigenous voices and other officials in a collaborative, artful, and spiritual manner.
"One of the factors that make the Love the Everglades Movement a unique organization is that our full spectrum format combines education with the arts, spirituality and the inclusion of diverse communities," says Reverend Houston Cypress, one of the movement's founders.
"Our main goal this year is to empower people and provide outlets to protect the Everglades and our natural resources. Past years have focused on the rights of the water and giving back to the Everglades, but this year, the water unites us," he said.
KICK OFF EVENT – OCT. 7
The free event for registered guests kicks off Oct. 7 at 9 a.m., at 500 SW 177th Ave, Miami, FL 33194. Confirmed speakers include:
• Tim Canova (Progress For All)
• Sam Van Leer (Urban Paradise Guild)
• Mike Matthews (Miami Dade College Earth Ethics Institute)
• Craig Van Der Heiden (Miccosukee Fish & Wildlife)
• Lyanne Mendez(Miccosukee Real Estate Services)
• Julian Douglas (Miccosukee Water Resources)
Also slated to Also slate to appear are
• Gean Moreno (Institute of Contemporary Art, Miami)
Trenise Bryant (Miami Workers Center)
• Daniel and Lorna Bravo (The Florida Monarch Waystation School Project)
• Steven Machat (candidate for Congress)
• Garrett Rowe (Miami-Dade Regulatory & Economic Resources Planning Division)
• Cody Phillips (Saving the Face of Florida). Additional speakers will be announced
There will also be a digital art show curated by local activist and promoter Flash (who will also be producing the 10th Annual Everglades Awareness and Benefit Concert at Gramps on Nov. 4), as well as videos, networking, and live entertainment by Michelle Grant-Murray and the MDC Jubilation Dance Ensemble, and Grant Livingston.
The following organizations will present display booths:
• Love the Everglades Movement
• Miccosukee Water Resources
• Miccosukee Fish & Wildlife
• Miccosukee Real Estate
• Urban Paradise Guild
• Well of Ancient Mysteries
• Sierra Club Miami
• Artists In Residence In Everglades (AIRIE.org)
• Minnie Lou Billie
Booths are free and available to community organizations, but will be prioritized by actionable items of environmental concerns. A complimentary lunch will be served by the Miccosukee Tribe of Indians of Florida.
DAY TWO – OCT 8
Day took takes place at FIU's Modesto Maidique campus, located at 11200 SW 8th St, Miami, FL 33199, on Oct. 8. Topics include: "Indigenous Sovereignty and Land Use;" "Impacts of Phosphate Mining in Central Florida;" "The Urban Development Boundary in South Florida;" and "The Health of Biscayne Bay" among others.
The event culminates with a volunteer environmental cleanup near the ValuJet Crash Memorial Site, Oct. 15. Specifically, the location is the L-29 Levee and L-67 Levee, west of the resort and along the Tamiami Trail.
Admission to the events on Oct. 7 and 8 is free – but space is limited, so registration is required.
For information, visit www.lovetheeverglades.org.