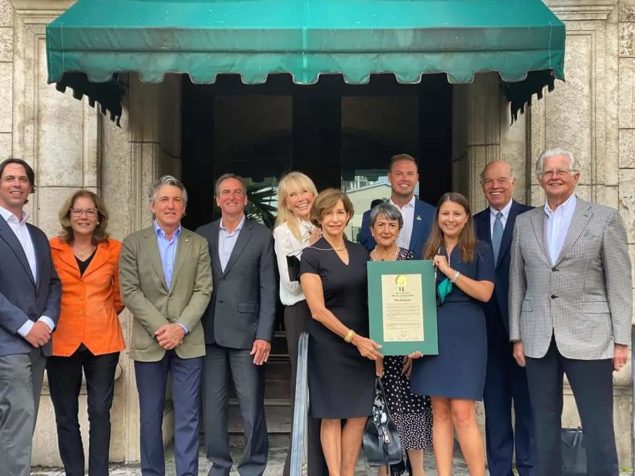 The Coral Gables City Commission recently presented the Coral Gables Community Foundation with a proclamation declaring Aug. 26, 2021, as "Coral Gables Community Foundation Day" in the city.
During this recognition of the foundtion's 30th anniversary, several leaders were in attendance who have served over the past three decades, from current and past board members to board chairs.
Executive director Mary Snow shared some of the current numbers demonstrating the positive impact the foundation has made and continues to make in the community. The foundation now manages 80 Donor Advised Funds for local individuals, families and organizations; has invested more than $9 million in the community, and currently manage a robust scholarship program.
The CGCF has played a leading role in some of the most important initiatives in the City Beautiful from the incubation of the Coral Gables Museum, creation and renovation of parks, to something as unique as the Umbrella Art installation on Giralda and, most recently, support for the victims of the condo collapse at Surfside.
For information on the many ways to create your own fund or simply learn more about CGCF, visit Gablesfoundation.org.