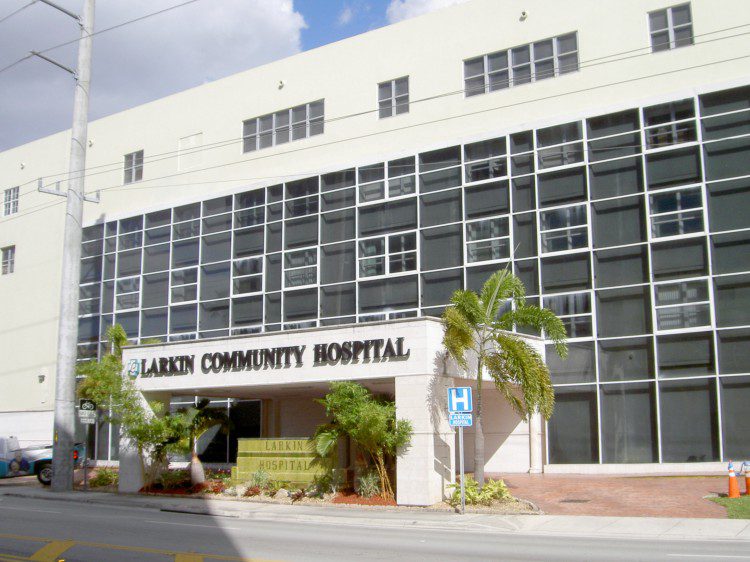 Nova Southeastern University's (NSU) College of Osteopathic Medicine (COM) and Larkin Community Hospital (LCH) recently announced approval from the American Osteopathic Association's (AOA) Program and Trainee Review Committee to start two new osteopathic medical residency training programs.
The AOA granted the hospital approval to train medical residents in Orthopedic Surgery and Pediatric Dermatology.
The main training site for the Orthopedic Residency Program will be the Center for Advanced Orthopedics at Larkin, which specializes in advanced orthopedic surgery using the latest multimodal perioperative pain management modalities and state of art technology and instrumentation with advanced robotic technology. The center, led by world renowned orthopedic surgeon Carlos Lavernia, M.D., includes an outcomes-oriented robust research component with an ongoing prospective surgical registry and a comprehensive rehabilitation department. The Center has a robust research component with an on-going prospective surgical registry with more than 6,000 surgical procedures. The research being done at the center has resulted in better outcomes and changed the way orthopedic surgeons practice. A comprehensive rehabilitation department is also part of the center.
LCH is one of 12 designated Statutory Teaching Hospitals in Florida and the largest teaching hospital for osteopathic physicians (D.O.) in the United States, offering the largest number of training programs (32 different specialties in total). LCH sponsors an allopathic residency (M.D.) program in Psychiatry. In addition, LCH also has a Nursing School (Registered Nurse Associate Degree program).The expansion of graduate medical education programs at LCH continues to demonstrate the hospital's commitment to train the next generation of physicians to serve the needs of the citizens of Florida.
"We are pleased to partner with LCH on these medical residency programs that will train physicians in two essential and growing areas of medicine," said Joseph De Gaetano, D.O., M.S., Ed., associate dean for clinical curriculum and graduate medical education at NSU's College of Osteopathic Medicine.
Larkin Community Hospital is located at 7031 SW 62nd Ave, South Miami, FL 33143 and can be reached at (305) 284-7500.