Market demand to create smart growth in urban areas is compelling planners to design walkable communities oriented to pedestrians who want easy access to housing, shopping and mass transit.
While real estate demographics continue to shift to sustainable developments, one Coral Gables firm has been out in front of the trend for the past twenty years.
Like a breathing organism, a South Miami project created 25 years ago by Dover, Kohl and Partners continues to mature even today with The Hometown Plan for South Miami, a downtown and main street revitalization project.
The firm's devotion to creating compact, livable cities also helped it exceed the design needs of the North Beach community on Miami Beach, garnering it a Charter Award this year from the Congress for the New Urbanism (CNU) for Plan NoBe, an 1,100 acre master development plan adopted in 2016.
For Dover Kohl, the approach to community building is holistic, and includes the creation of complete settlements interconnected by a network of walkable streets based on citizen input, town planning, and sustainable economic development. The primary focus of its mixed use plans, dwelling types, building styles and architecture is to reinforce what already makes a place distinctive, rather than to change it.
"Local distinctiveness is a goal we have in urban design," said Victor Dover, Dover Kohl's founding principal. "We have to find the DNA of a place, and how to reinforce it. New things built under [The Hometown Plan] should make South Miami even more like South Miami. We take that ideal of local distinctiveness with us as we work around the country. That's why we do studies of the local architectural and historical traditions everywhere we go."
Dover Kohl also builds for resilience, and its more recent plans factor in the affects of climate change on flooding and sea level rises. For Plan NoBe, the city commission adopted the firm's recommendations for sea level protections, Dover said.
"Seasonal flooding has become monthly flooding. One thing that is different nowadays [in urban planning] is more attention is placed on global climate instability and on sea level rise in particular."
The firm's commitment to New Urbanism−urban design with planning and development focused on walkability, easy access to shopping and housing, and accessible public spaces−is continually demonstrated in its projects as they advance and change along with each community's needs.
Dover's longtime colleague Robert Gray started with work on the Hometown Plan in 1992. An architect and urban planner, Gray has seen the ebbs and flows of the project firsthand, and said maintaining tight working relationships with collaborators and sub consultants has been a key component to its successful maturation process.
"We have a long relationship [with the stakeholders]," said Gray, equating the process more to a marathon than a sprint. "It's important to have a strong working relationship. It was a community effort. That was the impetus, the foresight of leaders back in the day. There were a lot of different people who came together to forge an idea for what South Miami could be."
Dover Kohl was tasked with coming up with a long-term plan, Gray noted. So maintaining the public trust and keeping an open dialogue amidst changing officials and community needs was essential.
"It takes a long time to earn [public trust] and could quickly be lost," said Gray. "There are things that the community wants. It's always about continuing that dialogue−that takes a lot of effort."
Jeff Oris, former development director for Miami Beach experienced the same positive feedback working with Dover Kohl on its multifaceted approach for Plan Nobe.
"The most important thing was bringing the community together," said Oris, noting that 325 people attended the public unveiling of the plan. "To have that many people show up and not have an axe to grind was important. There's still a dialogue about what is going to happen−its kept the line of communication open with the public. That was absolutely key."
Oris added there have been 40 open public meetings, small and large, to engage the public about Plan NoBe. Beach extension, traffic improvements and historic districts to be created on the waterfront have been among the considerations discussed as part of the plan's final outcome. The private sector, a key partner in the discussions has received inducements to help garner commercial success. Long term transportation and traffic improvements that will bring foot traffic to restaurants and retail establishments continue to be part of the plans maturation process, Oris said.
"That's the lasting legacy of the [master] plan, the more involvement the better off you are. How do you get the private sector to go along with your vision? One of the keys to having a master plan is involving the private sector. It gives them a certain bit of certainty."
Dover Kohl works with sub consultants in fields such as transportation planning, urban economics, land use law, and historic preservation. It also works closely on many projects with Chael Cooper & Associates, its affiliated architecture firm.
Recognized both nationally and internationally, the firm has an extensive portfolio of awards for its projects, including the American Planning Association (APA) Awards for downtown plans in several states. It has also garnered awards from the EPA for Smart Growth Excellence in Programs, Policies and Regulations in addition to being a three-time winner of the Driehaus Form-Based Codes Award since 2007.
Among its many important milestones: Dover Kohl celebrated its 30th year anniversary in August.
Pedestrian-friendly cities make people's lives more interdependent with their community, said New Urbanism movement founder Elizabeth Plater-Zyberk, a CNU emeritus board member and former dean of architecture at the University of Miami.
The trend towards sustainable cities, she said, actually began in the 1970s and 1980s with the "green" building phenomenon, where developers began making use of natural resources in construction. Then in the 1990s, people came together to find the CNU. While many industry insiders were already working individually, the CNU became a hub for lawyers, municipal leaders, civic activists and others, and a series of principals was adopted.
"We [CNU] have influenced a lot of places, polices and zoning codes on the state and municipal level," Plater-Zyberk said.
Other factors, including transportation trends and health concerns are having a serious impact on the move to livable cities.
"We have not replaced the use of the automobile, but people are starting to live in more urban areas, and younger people are not as excited about cars−that's had a tremendous effect," said Plater Zyberk, an architect, planner and partner with DPZ & Company who collaborated with Dover Kohl on projects in South Carolina and Florida.
CNU's infancy in Florida can be traced back the Art Deco District preservation efforts, she said.
"With the return to the city, there's quite a variety of advantages and some are very valuable. It marks a sense of community, being able to walk to every day things. There's a great engagement of the community."
The health benefits, physical and otherwise, are palpable, she added.
"No less an important component is the healthy aspect of being in a community," she said. "There's a sense of community−and there's been research on that−a special connectedness important to overcome loneliness and the downside of aging. Health and longevity improve where people know there's a neighbor [they can depend on.]"
The focus on health, and the corresponding design trend towards mobility and bicycle-friendly neighborhoods is something Dover Kohl has prided itself on for years, and its efforts paid off in 2017: it is now a League of American Bicyclists recognized as a Silver Level Bicycle Friendly Business.
The group recognized Dover, Kohl & Partners during National Bike Month and Bike to Work Week, citing the firm among those making their communities safer, happier, healthier, and more sustainable through bicycling.
"We applaud this new round of Bicycle Friendly Businesses, including Dover, Kohl & Partners, for leading the charge in creating a more bicycle-friendly America for everyone," said Amelia Neptune, Director of the Bicycle Friendly America program in a news release.
Dover's passion for running in marathons and triathlons has instilled a corporate culture geared towards healthy living. Many employees either bike or walk to work. The active lifestyle is also a secret weapon of sorts: it gives the firm the ability to get a firsthand 'boots on the ground" assessment of the walkability potential for a particular community, said Gray.
"Victor [Dover] has been riding his bike to work for 15 years. He can tell whether an intersection works for a pedestrian or a bicyclist by traveling it himself," he said.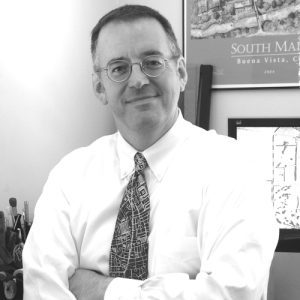 Dover, who serves as principal-in-charge for many of the firm's design and planning projects is in demand as a lecturer around the nation on the topics of livable communities and sustainable development, and was national chair of the CNU from 2010 to 2012. A noted urban design expert and co-author of Street Design: The Secret to Great Cities and Towns, Dover was awarded the John Nolen Medal for contributions to urbanism, and is an adjunct faculty member at the University of Miami.
The firm's portfolio ranges from private development projects covering as small as ten acres to those spanning thousands of acres. Its services include city and countywide planning, new community master plans, corridor plans, community revitalization plans, and form-based coding.
In addition to regional planning work such as the "Seven50" (seven counties, 50 years) plan, the firm is are currently working on Palmetto Bay zoning and on a major new town in Martin County, Florida. It is also working on regulations for new development and on street designs for Coral Gables.
Its design and planning acumen can also on be found nationwide in such cities as Atlanta, where it is currently planning the South Downtown revitalization, and Charleston, S.C., where it is producing the Plan for West Ashley, a master plan for revitalizing the Charleston suburbs.
While creating complete communities focused around transit has become a fast growing trend, traffic congestion and rising oil prices are just two of the reasons driving the movement.
"When I lecture, I point out that conservation of resources is integral to keeping urban growth compact," said Plater-Zyberk. "The new urbanists looked at community design, and what the best way was to make buildings use less energy and be more resource conscious. That's one big picture item they were working on [from the beginning.]"
Ultimately, the human connection is what took the movement from a promising concept to practicality, she said.
"What was once a utopian idea evolved into very real places based on interdependence and caring—these communities have a better chance of maintaining a real sense of engagement."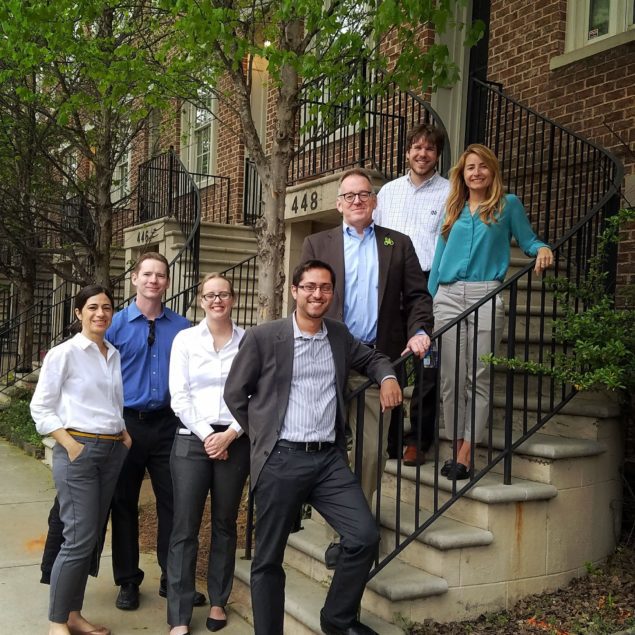 For more information about Dover, Kohl & Partners, call 305-666-0446 or visit doverkohl.com