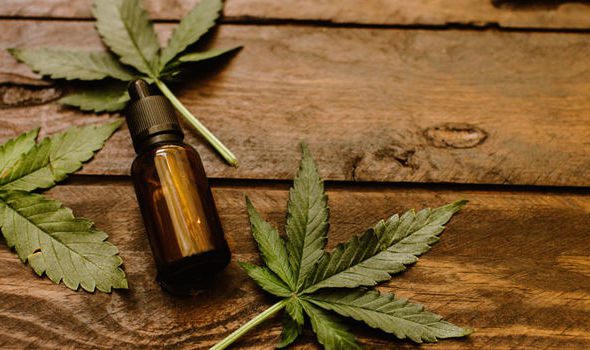 Written by Jessica Amortegui and Michelle Weiner.
"I want people to know that the fight is worth it" – Diem Brown
Diem Brown was an inspirational role model to many women across the world. She was known as the "Cancer Warrior". Brown was admired for her fighting spirit, and her efforts to utilize her platform to serve as an advocate for this disease. She publicized her journey by broadcasting her personal experiences and creating organizations to ease the medical hardship for patients. Brown was first diagnosed with ovarian cancer at the age of 22, losing her battle with cancer 10 years later after entering remission twice. Ovarian cancer is often viewed as the 'silent killer'. This type of cancer in particular is extremely difficult to detect due to the fact that the symptoms are common every day symptoms for most women. In many cases ovarian cancer is not detected until it reaches the late stages where it has metastasized and spread to the pelvis and abdomen.
It is still unclear as to what exactly causes ovarian cancer, however there are recognizable risk factors that are directly correlated with increased risks of developing this disease. Overall, cancer originates from a mutation in the strand of DNA. These abnormal cells can eventually break off from their initial tumor, and spread to other organisms, which is how cancer metastasizes.
As with many ovarian cancer cases, chemotherapy was not enough for Brown. There are several treatment options for ovarian cancer, some of which include, surgery, radiation therapy, and chemotherapy. However, 50% of women who achieve remission after treatment have a reoccurrence within the next three years. Considering the fact that cancer is the second leading cause of death in the United States, it is evident that the traditional approaches to treatment are not nearly as effective as they should be. New studies provide evidence that aside from alleviating symptoms and managing side effects, cannabinoids are also capable of producing direct anticancer effects.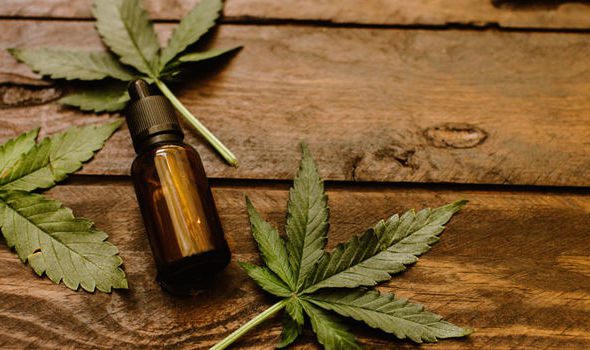 Cannabinoids act as anticancer agents by inducing apoptosis, angiogenesis and aiding in the inhibition of metastasis and cell proliferation. Apoptosis is the process of cell death, which eliminates damaged and harmful cells. Studies show that cannabinoids have the capacity to induce controlled cell death in CD4+ and CD8+ T cell populations. Cannabidiol (CBD), a naturally occurring cannabinoid, has the potential to induce apoptosis due to the formation of reactive oxygen species (ROS). Cannabidiol relies on its ability to enhance the production of reactive oxygen species. This is due to the fact that a buildup of these free radicals often leads to the death of cells. ROS plays a critical role in the developmental process of cancer, such as mitigating the progression and survival of cancer cells. The fact that cannabinoids can be used to trigger the death of immune cells supports the claim that medical marijuana can be successful in treating various inflammatory diseases.
In numerous pre-clinical studies performed in vitro, there has been a direct correlation between cannabinoids and the inhibition of angiogenesis and metastasis of tumors. Evidence shows that endocannabinoid signaling plays a role in suppressing tumors. The upregulation of endocannabinoid-degrading enzymes has been directly correlated to a decrease in tumor growth in even the most aggressive tumors. Experimental evidence supports the theory that the activation of certain signaling mechanisms do in fact, lead to cannabinoid-induced cell death. Further studies conclude that a key factor in determining the effectiveness of cannabinoids as anticancer agents is the ability to hinder the activation of certain growth factor receptors. Cannabidiol is capable of producing anti-tumor effects by behaving independently from the CB1 and CB2 receptors, which allows for the reduction of metastasis and invasiveness of several types of cancer.
The use of cannabinoids within the health care industry is rapidly increasing. The positive correlation between cannabinoids and medical conditions is substantial. Medical marijuana is not only being used to treat the side effects, but studies show the effectiveness of cannabinoids in the treatment of many cancers, such as ovarian cancer. The traditional approaches to treating cancer have not always shown great results, but hopefully with further research, a more holistic approach can be accepted as an alternative treatment plan. With such high mortality rates, cancer is one of the most detrimental diseases in the United States. That being said, it is vital to continue researching the possibilities of implementing cannabinoids within the medical field.
Dr. Michelle Weiner is an interventional pain management physician for spine and wellness centers of America. She completed her residency and fellowship training at the University of Miami. She individualizes medical cannabis treatments based on patient specific factors with the goal of maximizing quality of life, decreasing overall pharmaceutical use and side effects. She is knowledgeable in diagnosing and treating vitamin and micronutrient deficiencies and uses nutraceuticals and IV vitamin therapy to enhance one's immune and nervous system and boost energy. Dr. Weiner's practice also treats various other sources of pain.

Dr. Weiner has offices throughout South Florida, including locations in Miami, Hollywood, & Boca.
For more information, visit drmichelleweiner.com or call (305) 974-5533