Last night, local American Red Cross volunteer members of the Disaster Action Team, from the Greater Miami & The Keys Chapter, responded a home fire on NW 187th Street, in Hialeah, Fla. The disaster-trained team helped coordinate emergency aid to five (5) people impacted by the blaze, including two (2) children.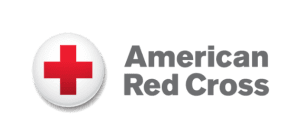 The Red Cross is providing emergency financial assistance, health and mental health services, one-on-one support to connect people to available recovery assistance and will continue to provide additional support to the family to meet their disaster-caused needs.
The Disaster Action Team is a group of local, specially trained, Red Cross volunteer responders, who are ready to take action at these emergencies, 24 hours a day, 365 days a year. Disaster Action Team volunteers also provide emotional support and information to help families begin the process of recovery. Red Cross disaster assistance is free of charge, a gift made possible by donations to the Red Cross. 
Families in our community, across the country and around the world turn to the Red Cross every day for help because #EmergenciesDontStop. Hospital patients still need lifesaving blood; neighbors still need food, shelter and care after disasters; and military families still need support. Your help is needed to fulfill the urgent needs of our mission today at redcross.org/SouthFlorida. 
About the American Red Cross:
The American Red Cross shelters, feeds and provides comfort to victims of disasters; supplies about 40% of the nation's blood; teaches skills that save lives; distributes international humanitarian aid; and supports veterans, military members and their families.
The Red Cross is a nonprofit organization that depends on volunteers and the generosity of the American public to deliver its mission. For more information, please visit redcross.org/southflorida or visit us on Facebook or Twitter at @SFLRedCross. 
________________________________________________________________________
To see more #Miaminews from #Aventura to #Coralgables to #SouthMiami, #Pinecrest, #Palmetto Bay and #Cutler Bay and all throughout #Miamidadecounty go to:
www.communitynewspapers.com
Miami Community Newspaper is an online newspaper that provides up-to-date local news and information about the Miami community. This daily newspaper provides local news coverage and keeps its readers up to date on the latest developments in the area. Their website also includes a Miami community podcast, where listeners can get the latest news and updates on the Miami community. Miami Community Newspapers is the perfect source for all your local Miami news needs, whether it is from their daily newspaper, podcasts, or other media sources.