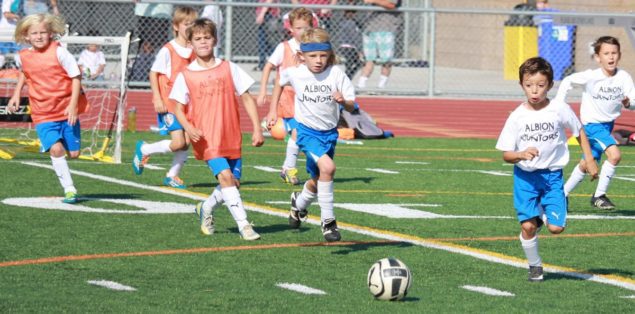 Cutler Bay's Albion Soccer Club (formerly the Cutler Ridge Soccer Club) has announced its Juniors Summer Skills Program for beginner to intermediate players to learn game fundamentals in a comfortable, low pressure environment. The goal is for players to stay fit, have fun, and play soccer.
Summer Skills is a six-week program beginning the week of June 14 and running through July 22. Practices will take place at BelAire Park during the month of June and Cutler Ridge Park during the month of July. BelAire Park is located at 18500 Franjo Rd., and Cutler Ridge Park is located at 10100 SW 200th St.
Deborah Ruiz, the director of Club Operations for Albion SC Miami, is looking forward to the summer program.
"We're also going to have a program specifically for goalies which is a one week camp," Ruiz said. "That will start on July 26th."
Program Schedule is:
Boys and Girls born 2013-16, June 14-July 21, Monday and Wednesday 6 to 7 p.m.
Boys and Girls born 2008-12, June 15-July 22, Tuesday and Thursday, 6 to 7:30 p.m.
Program Cost is $175 for the six-week session for players born 2013-16, and $200 for the six-week session for players born in 2008-12l.
All Players will receive a Junior's training shirt.
To register go to https://albionscmiami.byga.net/programs/gpn24fimtg/signup.