Some plants in the tundra are adapting to climate change, but Steven Oberbauer thinks it would be better if things would just stay frozen.
A new study found tundra-dwelling plants are growing taller and with larger leaves as temperatures rise. At first glance, it might seem like a good thing that plants are keeping pace, but Oberbauer said these changes mean the tundra soil is changing and not for the better.
"Our results show how the environment shapes plants and animals in the coldest extremes of the planet, and they'll allow us to better predict how the tundra will change with climate warming," said Oberbauer, professor in the FIU Department of Biological Sciences. "Rapid warming throughout the tundra is changing plant communities with unknown consequences for the rest of the ecosystem."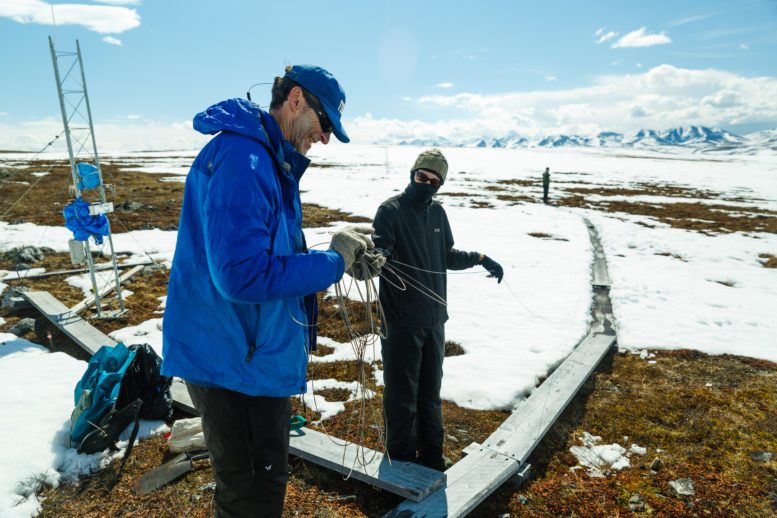 Oberbauer is an FIU ecologist and part of the international research team that conducted the study. They looked at more than 55,000 plants in arctic and alpine regions, zeroing in on five traits, including height, how many leaves they have and their size, how long leaves stay on throughout the year, the rate at which they convert sunlight into energy, and woodiness.
Arctic and mountain tundras are some of the world's harshest environments. They are windy and covered by snow for much of the year.  In the northernmost areas, the subsoil stays frozen. Plant growth is typically hindered by cold temperatures and limited nutrient availability in the soil. Oberbauer thinks changes in the plants are symptoms of the release of nutrients as tundra soil breaks down.
"Cold and wet tundra soil holds large amounts of organic carbon as peat. But, as temperatures rise and the soil thaws, the organic matter decomposes, releasing the greenhouse gases carbon dioxide and methane to the atmosphere, causing further warming," Oberbauer said. "We're better off if things stay frozen."
The study was led by Aarhus University in Denmark. It was recently published in Nature.