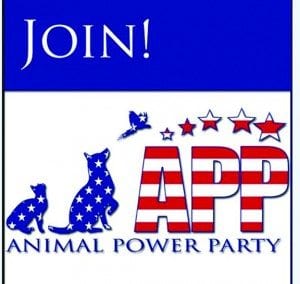 A determined group of pet lovers is going political in 2016.
On Dec. 18, the animal-saving program once known as "Pets Trust" announced the "Animal Power Party" as a registered political action committee to back candidates supportive of its primary mission to reduce strays through public-financed neutering and spading of homeless dogs and cats.
"With the elections of 2016 coming up, it was important to have the appropriate entity to fight for candidates in Miami-Dade County who will honor our democracy," said Michael Rosenberg, Kendall animal rights activist.
Developed with co-founder Rita Schwartz and others, a non-binding ballot referendum to raise $20 million in multiple programs backed by 65 percent of voters in November 2012 was later discarded by county commissioners in favor of expanding Animal Services Division facilities at a much lower annual cost.
Since then, Pets Trust, along with other organizations, has continued its fight countywide that has become APP's mission "to honor our democracy, support the will of the people, believe in animal causes and, in particular, the programs of the Pets Trust which calls for high volume free and low cost spay/neuter surgeries throughout the county to stop the overpopulation which leads to so much death," said Rosenberg who slept overnight in a dog cage to dramatize his passion for reform and begin the Pets Trust movement.
"The current administration does not believe animals are a priority despite the votes of 500,000 people. The commissioners and Mayor Carlos Gimenez told us they would honor the will of the people, if we voted for it, and 65 percent of the voters did so. In July of 2013 when the funding process began, the mayor and several commissioners decided 'we the people' did not know what we were voting for. The Pets Trust was never implemented.
"Animal Power Party is here to send a message that in 2016 we will find elected officials who will honor our vote," Rosenberg declared.
Pets Trust's original plan proposed 60 percent for targeted spay and neuter programs to perform between 50,000 and 100,000 spays and neuters each year, vastly reducing the numbers of strays that ultimately are euthanized in the county's shelter. The program would be funded by an additional assessment of $20 per year for the average Miami-Dade property owner.
For more information, visit www.AnimalPowerParty.com.