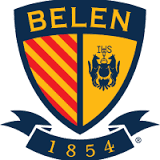 Students in the Astronomy Club at Belen Jesuit Preparatory School will have the unique ability to watch the total solar eclipse on Monday, August 21st from the school's Fr. Benito Vieñes, SJ Observatory.
Participating students will gather on the rooftop at 2:30 p.m. along with astronomer enthusiast Jesuit Father Pedro Cartaya and Astronomer Dan Del Rio. The group anticipates an 83% visibility and will watch the eclipse on 3 different telescopes ranging in size from 8 – 16 inches and will have solar viewing glasses available. Equipped with a CCD camera from astrophotography and video the group will record and photograph this historic moment.
** This viewing is NOT open to the public. Media are welcome. Please contact Belen Jesuit's Director of Communications Teresa Martinez if you are interested in covering this event at 786-621-4173. **
"This is certainly a unique opportunity for the members of the Astronomy club to utilize the observatory," said Mr. Jose E. Roca, Principal. "Although we won't be able to see 100% of the eclipse they will be able to witness a large part of the sun disappear behind the moon and will surely have an unforgettable experience."
The Fr. Benito Vieñes, SJ Observatory is at the service of its students at Belen Jesuit and the Miami community. Belen is the only school in the United States equipped with a 16" telescope with a CCD camera for astrophotography and one of only a few schools in South Florida with an observatory. The school traces its history to its origins in the Colegio de Belén in Cuba. The school in Cuba had an observatory and was considered among the best in the world. The observatory at Belen Jesuit is named after Father Vieñes who is credited for establishing hurricane forecasting as well as with publishing the first hurricane advisory in the history of meteorology. Weather forecasts are radioed daily to various cities in Florida. The observatory was made possible by donations from the Belen Jesuit Class of 1972.
Belen Jesuit Preparatory School is located at 500 SW 127th Ave in Miami.